On Thursday, 18 July, the Geelong Football Club will celebrate its 160th Birthday.

To help mark this momentous occasion, each day this week we will wind back the clock and reflect on some of the club's greatest achievements.

Today we look back at Geelong's premiership success.

LEARN MORE ABOUT OUR PROUD HISTORY

Geelong has a proud history, having won nine AFL and seven VFA premierships. The Cats also tasted success at other levels, including the Night/Pre Season series, Reserves/VFL and Under 19 competitions.


The Golden Era – 1859 to 1896

Geelong was a foundation member of the Victorian Football Association when it was formed in 1877.

Finals did not exist in this period with the team that finished on top of the ladder at the conclusion of the season crowned premiers.

During a nine-season period, the club won seven Premierships – 1878, 1879, 1880, 1882, 1883, 1884 and 1886.

Geelong's 1884 team. Credit: Bob Gartland Collection.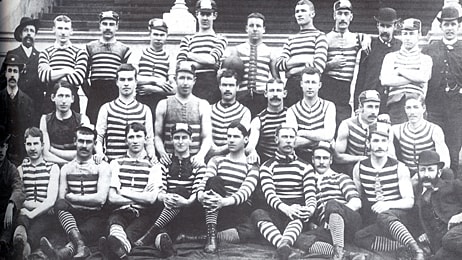 They had a winning record of 82% during this era, with victories in 69 of their 84 matches played.

Ben Hall was the most successful player in this era, featuring in five premierships (1878-80, 1882-83) ahead of Percy Douglass, Dave Hickenbotham, Hugh McLean, Harry Steedman, Billy Wilson and Jimmy Wilson jnr with four.

Geelong continued as a member of the VFA until the end of 1896, when a group of the stronger clubs formed a break-away competition entitled the Victorian Football League.


Victorian Football League – 1897 to 1986

Geelong's inaugural VFL match took place in 1897, but it was not until 1925 that the club managed to replicate its VFA success by winning a premiership in the new league by defeating Collingwood in the grand final by 10 points under captain coach Cliff Rankin.

The 30s was a period of success for the club with premierships in 1931 and 1937. Club legend, Reg Hickey was instrumental in both.

Geelong had to wait until 1951 for its fourth premiership which came with an 11-point win over Essendon.

Geelong's 1951 Premiership team. Credit: Bob Gartland Collection.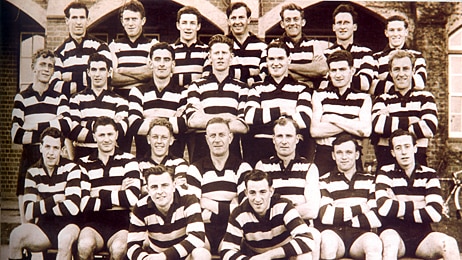 The Cats won back-to-back flags for the first time in its VFL history with a 46-point win against Collingwood the following year.

It was during this period the Club appeared unbeatable, remaining undefeated for 26 consecutive games from the ninth game of 1952 to the thirteenth game of 1953.

Geelong continued to challenge for the premiership until 1956, but it was not until 1963 that the club won its next flag with Bob Davis as coach.

Geelong's 1963 Premiership team. Credit: Bob Gartland Collection.



This team had champions on every line with the likes of Alastair Lord, Graham 'Polly' Farmer, Bill Goggin and Doug Wade.

Geelong continued to produce champions throughout the 70s and 80s without success.


Australian Football League – 1987 to present

In 1987, the League evolved into a national competition, and was soon renamed the AFL.

The Club went close to ending their premiership drought but finished bridesmaids in 1989, 1992, 1994 and 1995 under coaches Malcolm Blight and Gary Ayres.

In the new millennium, under coach Mark Thompson, a wave of talented young players combined with some experienced champions.

In 2007, Geelong ended its 44-year premiership drought with an emphatic 119-point win against Port Adelaide in the Grand Final.

Josh Hunt and Paul Chapman celebrate the 2007 Premiership win.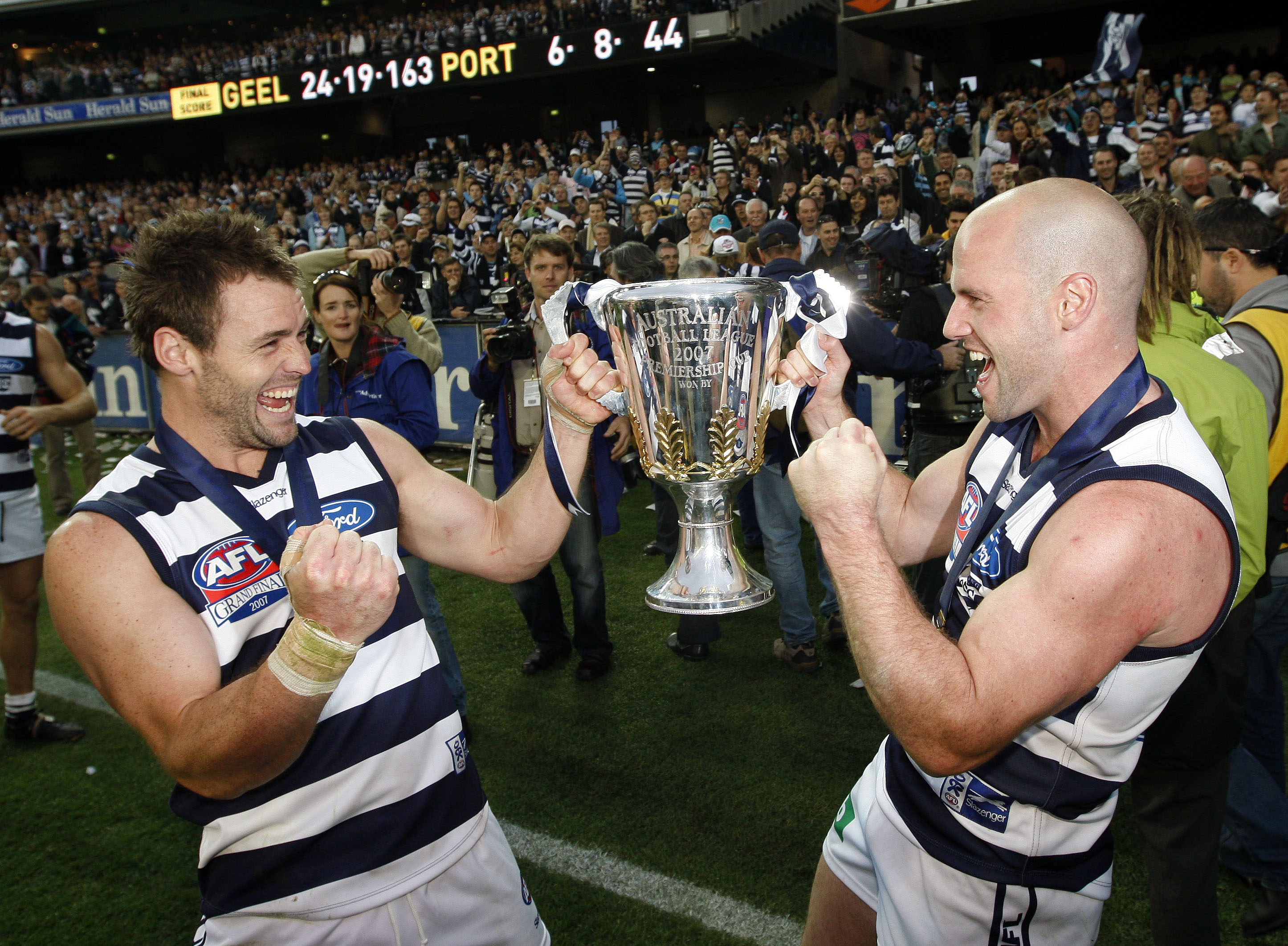 Premierships followed in 2009 and 2011 against St Kilda and Collingwood respectively, with this Geelong team going down as one of the greatest in AFL history.

LEARN MORE ABOUT OUR PREMIERSHIP HISTORY