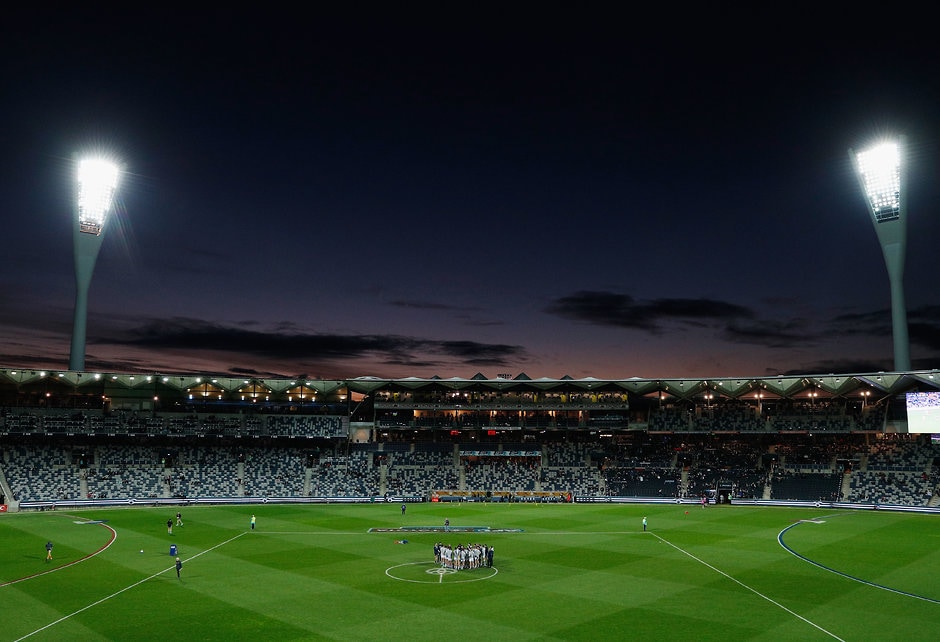 The Geelong Cats are proud to announce GMHBA as their new stadium naming-rights sponsor.
The home of the Cats will now be known as GMHBA Stadium, after GMHBA signed a 10-year naming rights agreement with the club.
The club joined forces with local Geelong organisation GMHBA in late 2016, signing a unique long-term partnership that continues to go from strength to strength.
Geelong CEO Brian Cook said the club was thrilled to have GMHBA, Australia's leading regional health and care company, bear the stadium's name.
"This is a milestone moment for the Geelong Football Club," Cook said.
"An iconic Geelong venue adopting the name of an iconic Geelong organisation in GMHBA is a fitting match, and one we as a club are proud of.
"GMHBA plays a significant role in the city's growing economy, and our partnership with GMHBA will also play a significant role in securing our future at the stadium.
"This agreement will ensure GMHBA Stadium remains Australian's most impressive regional stadium and at the heart of the Geelong community for years to come.
"We thank GMHBA for the commitment they have shown to our club, our members and fans and the wider community of Geelong."
GMHBA CEO Mark Valena said the organisation is filled with pride as their partnership with the Geelong Cats moves into an exciting next chapter.
"We feel privileged to put our name on such an iconic landmark that means so much to the Geelong community, our members and Cats fans.
"GMHBA Stadium is a place that brings people together. It's a venue that unites us and we are proud to be associating our brand with such a loved community asset.
"We believe in the power of sport to help inspire our communities to live a healthy life, and no other venue inspires this city more than GMHBA Stadium."
The stadium naming rights also reaches beyond fans of AFL, next month will see Australia's Matilda's take on China in the first major event to take place at GMHBA Stadium.
"We're excited to see Australia's much loved Matilda's take on China at GMHBA Stadium, a fantastic facility to house what should be a great game.
"This 10 year partnership demonstrates our commitment to the region and provides fans certainty and longevity around the stadium name for many years to come," Valena said.
The Geelong Cats and GMHBA demonstrated their power in working together in their first year as partners by engaging over 4,000 year 3 and 4 students across the G21 region in the "Healthy Heroes" program which empowers young people to make good choices about their health and wellbeing.
The views in this article are those of the author and not necessarily those of the AFL or its clubs