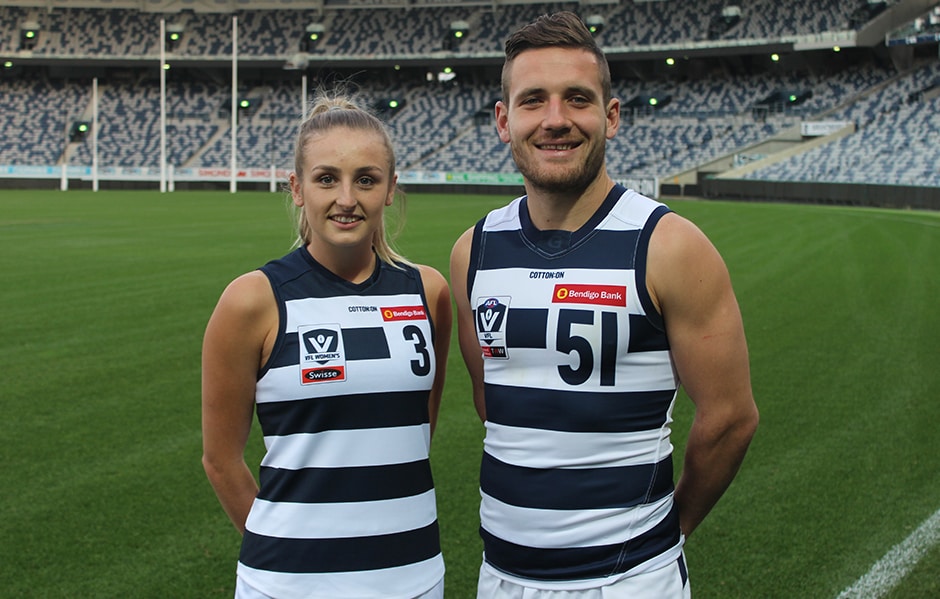 Bendigo Bank have strengthened their commitment to the Geelong Cats, extending their sponsorship to now include both VFL Men's and Women's teams for the next two years.

A long-time sponsor of the VFL Men's program, 2019 marks the 20-year anniversary of the club's partnership with Bendigo Bank.

"Having been a partner of the club for 20 years, and in more recent times being the VFL Men's sponsor, it was an easy decision for us to expand our support to include the club's VFL Women's side," Bendigo Bank's Regional Manager Melissa Pearce said.

"Supporting diversity and inclusiveness is part of our culture at Bendigo Bank, and it is natural for that to flow through when determining which groups we will sponsor and partner with."

Geelong's Chief Commercial Officer Braith Cox thanked Bendigo Bank for their unwavering support.

"As a community-driven organisation, Bendigo Bank's partnership with the club is a perfect fit," Cox said.

"Their support of our VFL Women's program for the next two years speaks volumes to their commitment to inclusiveness and diversity.'

"We thank Bendigo Bank for their ongoing support of our club and look forward to continuing our partnership into the future."

Bendigo Bank are also a long-term supporter of the club's Kempe Read the Play program which raises awareness and educates young people on mental health and wellbeing.
The views in this article are those of the author and not necessarily those of the AFL or its clubs