On Thursday, 18 July, the Geelong Football Club will celebrate its 160th Birthday.

To help mark this momentous occasion, each day this week we will wind back the clock and reflect on some of the club's greatest moments.

Today we look back at Geelong's many firsts.

READ - GEELONG'S PREMIERSHIP HISTORY

18 July, 1859 - The Geelong Football Club was formed at the Victoria Hotel situated on the north-east corner of the Moorabool-Malop Streets intersection.

1 September, 1860 - Geelong, dubbed 'The Pivotonians', played their first official match against Melbourne at the Argyle Ground in Aberdeen Street.

1876 - The familiar navy blue and white hooped uniform was officially adopted.

Credit: Bob Gartland Collection.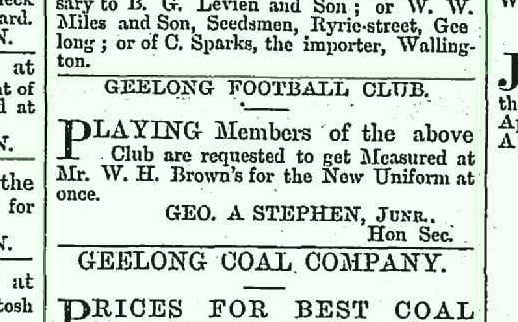 1877 - Geelong joined the Victorian Football Association as a foundation member.

1877 Team photo. Credit Bob Gartland Collection.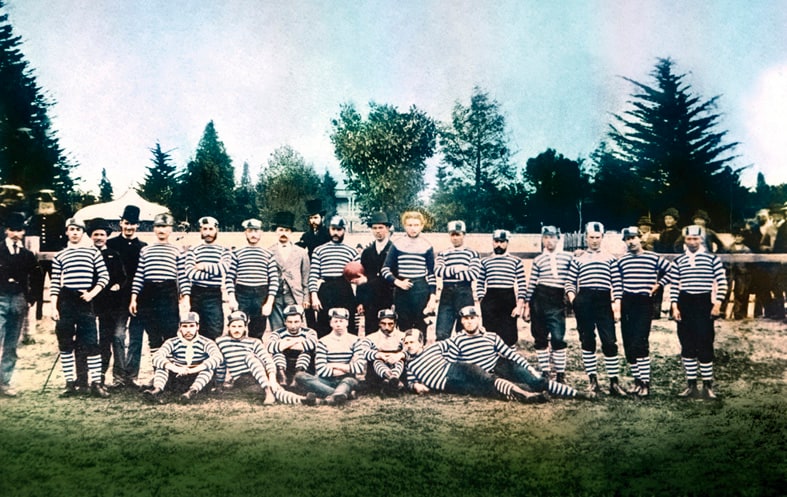 1878 - Geelong won its first VFA Premiership.

1886 - Phil McShane became the first player in history to score 50 goals in a season.

1903 - Geelong defeated Carlton at the SCG in a match for Premiership points.

1912 - Geelong players wore guernsey numbers for the first time.

1923 - On 30 June, Geelong first become known as 'The Cats'.

1924 - Carji Greeves won the inaugural Brownlow Medal.

1925 - Ford began its partnership with the Geelong Football Club.

1925 - Geelong defeated Collingwood to win its first League Premiership.

1925 Premiership team photo. Credit: Bob Gartland Collection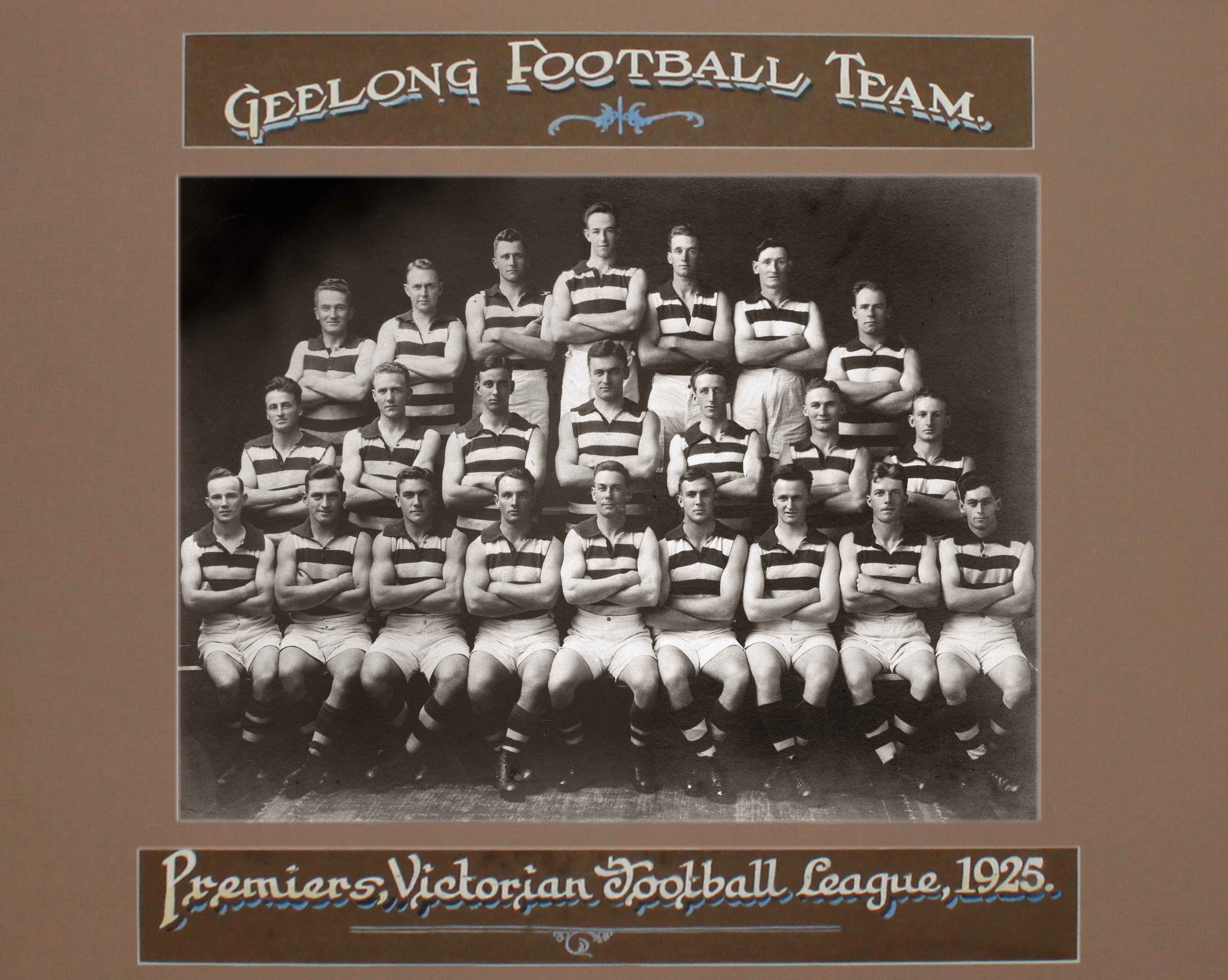 1932 - George Moloney became the first Geelong player to kick 100 goals in a season.

1941 - Geelong moved to Kardinia Park for its home matches.

1948 - Bob Davis, Bernie Smith and Bruce Morrison played their first matches for the club and filled the top three placings in the club B&F.

1951 - Bernie Smith won the Brownlow Medal.

Bernie Smith shows Carji Greeves his Brownlow Medal. Credit: Bob Gartland Collection.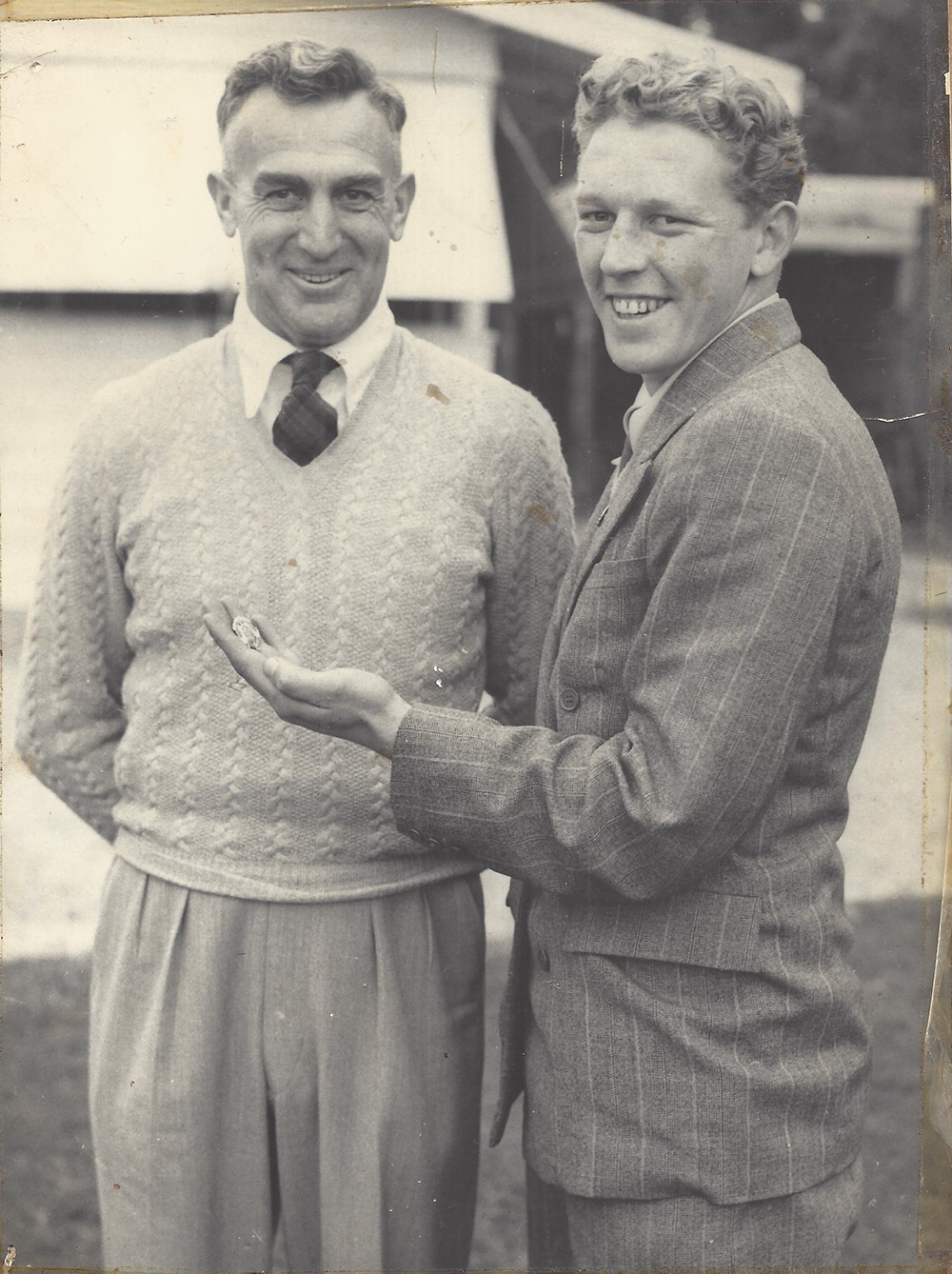 1951/52 - Geelong won back to back League Premierships for the first time after beating Essendon and Collingwood respectively.

1951 Flag unfurling. Credit: Bob Gartland Collection.



1953 - Geelong won a record 23 consecutive games spread over two seasons.

1962 - Graham 'Polly' Farmer played his first game.

1983 - The first Friday night match for Premiership points was played on 5 August with Geelong defeating Sydney at the SCG.

1984 - Gary Ablett snr played his first match.

1997 - John Barnes became the first player to score at least one goal against each of 17 League clubs.

2007 - Geelong won its first premiership in four decades with a 119-point win against Port Adelaide. Steve Johnson won the Norm Smith Medal for best on ground and Jimmy Bartel won the Brownlow Medal.

2019 - Geelong entered a team in the AFL Women's competition, playing finals in their inaugural season. Melissa Hickey was appointed Geelong's first Captain.