Geelong VFLW coach Natalie Wood has been impressed by the development of her team so far this year.

They enter this week's round 12 clash against Darebin placed eighth on the ladder having won their past four consecutive matches.

But despite the Cats sitting in a strong position with only percentage keeping them outside the top six and a finals berth, the focus for Wood and the coaching group has been on growing and developing its list.

"The whole mantra for VFLW for the season is around growth and development. Both individually for the players but also as a collective unit," VFLW Coach Natalie Wood said.

"Regardless of wins and losses we want to keep challenging the players to keep being better versions of themselves and they have been fantastic.

"Their intent to work at different aspects of their game, their intent to learn about each other and to learn new roles has been excellent."

VFLW Coach Natalie Wood addresses the players in round one.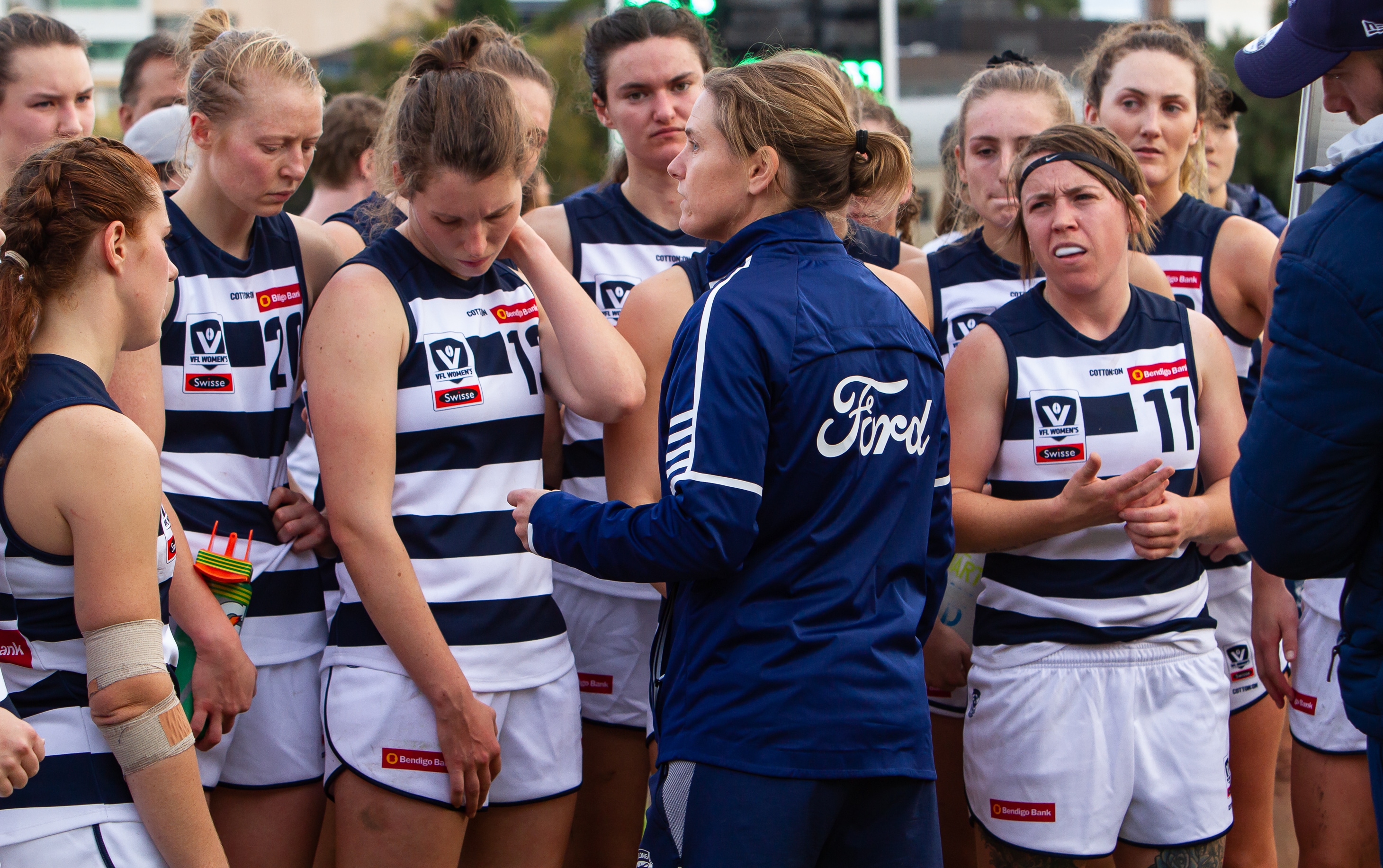 After an inconsistent start to the season, registering only one win in their opening five matches, Wood felt the turning point came after their round six bye with both players and staff starting to see their hard work on the track translate into an exciting brand of football on game day.

"We gave players and staff a whole week off and that gave us an opportunity to reset and obviously having quite a few games together, the group now is starting to keep growing and developing.

"You can just see a bit more reward for effort starting to come through on the ground and as coaches we cannot fault their endeavour to try and apply what we are putting to them, so their ability to grow and adapt in that way has been fantastic."

One particularly pleasing aspect of the group's development so far this season is their situational awareness in-game.

"They have really grown in terms of understanding a game has ebbs and flows and if there are pockets of games where they don't have a lot of control of and the opposition are dominating and perhaps even able to put the score on the board, our ability to keep working through to minimise that and to find our way to putting pressure back on the scoreboard has been fantastic."

Geelong Falcons product Tarryn Love in action against the Saints in round 10.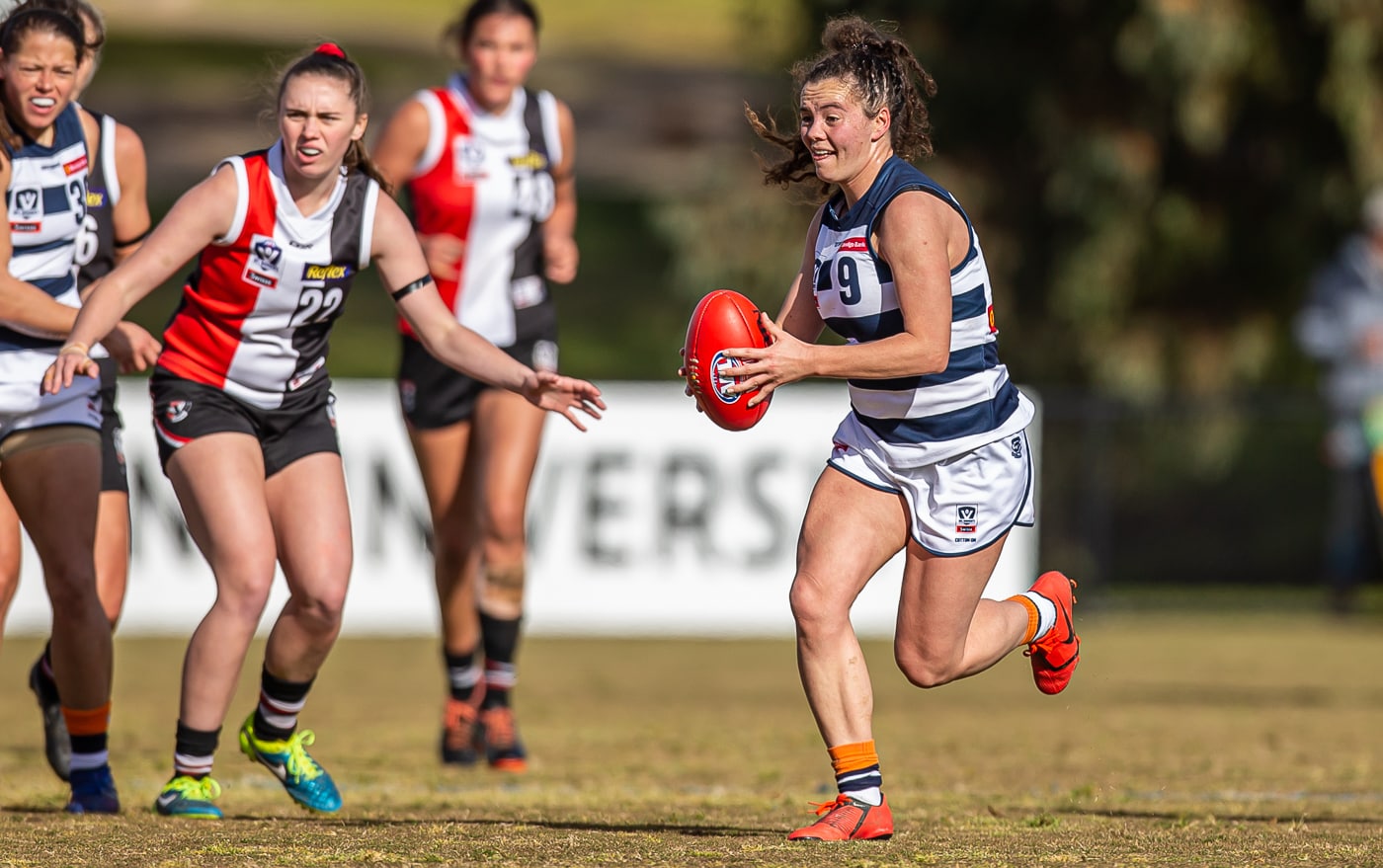 More than 40 players have been exposed to VFLW football this year.

That number consists of regular AFLW and VFLW players that have been a part of the program previously, combined with several impressive emerging players from throughout the AFL Barwon region.

"The VFLW is a really important part of growing our players locally for AFLW."

"To have that volume of players move through, but then to have the team be able to continue to grow our brand of football - It's a real credit to the players that come in, but also the players that are there week to week, how they nurture and support the players coming in."

Wood paid tribute to the significant work AFL Barwon and Geelong Falcons programs are doing at a local level to fast track and develop female talent.

"The way they have been able to step in and contribute has been fantastic," Wood said.

"It's a credit to all the work people are doing locally to grow our game."

Geelong's round 12 clash against Darebin on Saturday has been moved to Preston City Oval. The first bounce will take place at 11.30am.