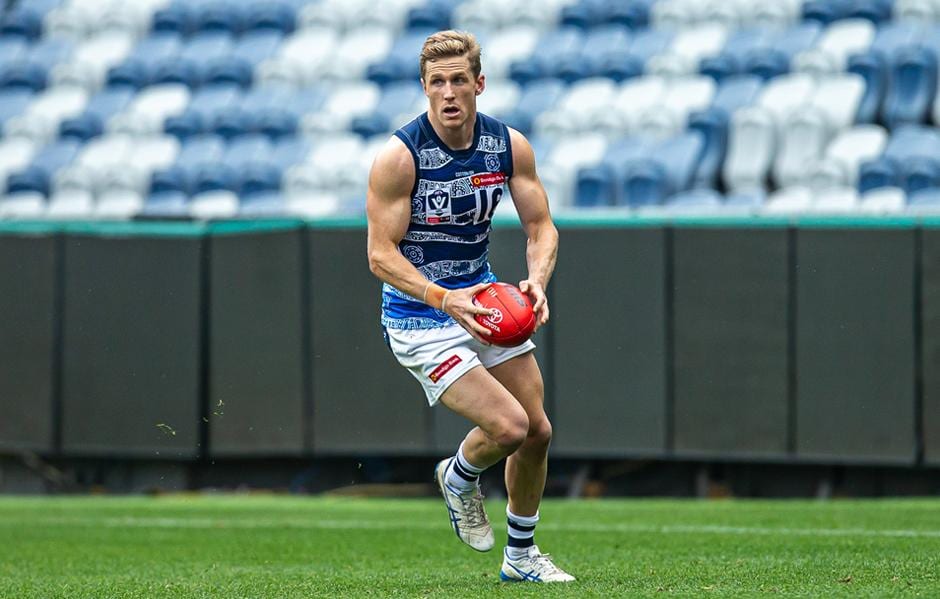 Jed Bews, Scott Selwood and Lachie Fogarty will all take yet another step in their injury returns with another VFL appearance against Footscray on Sunday.

Selwood has now lined up in the last four matches for the Bendigo Bank Cats, while Bews and Fogarty have played in the previous three.
"Bews and Fogarty are continuing to progress well and are really at the stage now where we're thinking seriously about their availability at AFL level," Cats coach Chris Scott said.
"Scott Selwood is in that same bracket with Fogarty and Bews. He's probably a little behind in terms of his availability for senior selection but he's progressing well."
Fogarty's growing versatility and midfield performance at the lower level appears to be helping his case for a recall.
"We don't think of him now as a pure forward where we may have had that view last year," Scott said.

"When we think it's right for Lachie to play, he'll force his way into the 22 irrespective of availability."

Charlie Constable has been named to play after suffering a knock to the hip in last week's outing, while Quinton Narkle is out of the side after a hamstring setback.
Narkle missed the previous game to last week's win over Coburg with a minor hamstring complaint.
"It's the same side but neither issue was serious (for Quinton)," Scott said.
"Given that it wasn't serious and he played and he didn't get quite through the game, it's likely that at least from the coaches perspective we'd be a bit more cautious on that one."

The ball will bounce at 2PM on Sunday at Victoria University Whitten Oval.

Round Nine Team

B: J Tsitas, J Bews, B Reid
HB: B Jarvis, Z Guthrie, J Jones
C: J Kennerley, S Selwood, O Brownless
HF: N Kreuger, W Buzza, S Simpson
F: J McLachlan, R Abbott, D Fort
R: Z Smith, C Constable, L Fogarty
INT: J Gow, L Smith, B Schlensog, D Capiron, J Tarca, C Floyd, N Rokahr, P Dowling, 23P: M Diamond

IN: B Jarvis, C Floyd, J Gow, D Fort, M Diamond, Z Guthrie, P Dowling
OUT: Q Narkle, K Reid, C Mitchell
The views in this article are those of the author and not necessarily those of the AFL or its clubs