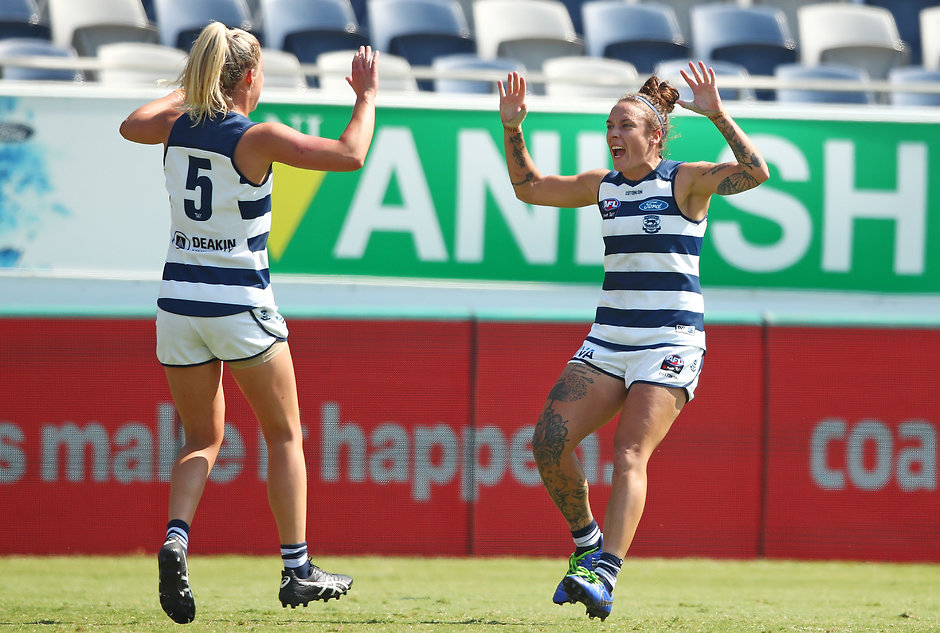 The final round of the home and away season sees Geelong head to UNSW Oval in Canberra to take on the GWS Giants.
The Cats currently sit second on the ladder behind Carlton and above Brisbane in Conference B. These three sides are all looking to make next week's preliminary final.
The Giants, who currently sit fourth in Conference B, are unable to make finals however they will be looking to finish the season on a high in front of their Canberra fans.
Both the Cats and the Giants suffered 30+ point losses the previous weekend.
The Giants lost to Conference A ladder leaders Adelaide by 32 points and the Cats lost to the Dockers by 36 points.
Despite the final scores of both games painting a one sided affair, the matches were reasonably close up until three-quarter time.
Friday's match will be played under lights starting at 7.15pm and although the game is technically a GWS home game, both sides will be required to travel.
Three talking points
Fighting for finals
The Cats need to win this match to guarantee their place in next week's finals series. The Giants on the other hand have nothing to lose with this to be their last game for the year. Will the extra motivation of playing finals get the Cats over the line?
The Mc's v the Irish
Giants' Irish duo Yvonne Bonner and Cora Staunton have been their side's key targets up forward, both kicking five goals this season. It's likely they will match up on Geelong's in form defensive team of Maddy McMahon and Meghan McDonald. Will the Mc's have their way or will the Irish celebrate St Patrick's Day early?
Calling Canberra home
As mentioned earlier both sides will be travelling for this game. The Giants have played two games in Canberra over their two years in the competition, both times against the Western Bulldogs. This year Canberra AFLW fans will get to witness a new side in Geelong. Is a home game in Canberra an advantage for the Giants? Or will the travel for both sides mean they will enter the game on an even playing field?
The views in this article are those of the author and not necessarily those of the AFL or its clubs