Arranged in collaboration with AFLNT, the Cats NGA team took former AFL player Mathew Stokes and current AFLW player Georgia Clarke to take part in the clinic held at GanGan, part of our East Arnhem Land region. The two-day event brought together children from all the local Homelands communities to promote health, activity and engagement.
Mathew Stokes spoke of his love for the region, "Being able to bring non-aboriginal people here to share the culture I think it creates a stronger relationship when you can do that, bringing two cultures together."
The Next Generation Academy has been developed in conjunction with AFL Barwon and AFLNT to offer skill and development opportunities for new and existing players from diverse and indigenous backgrounds.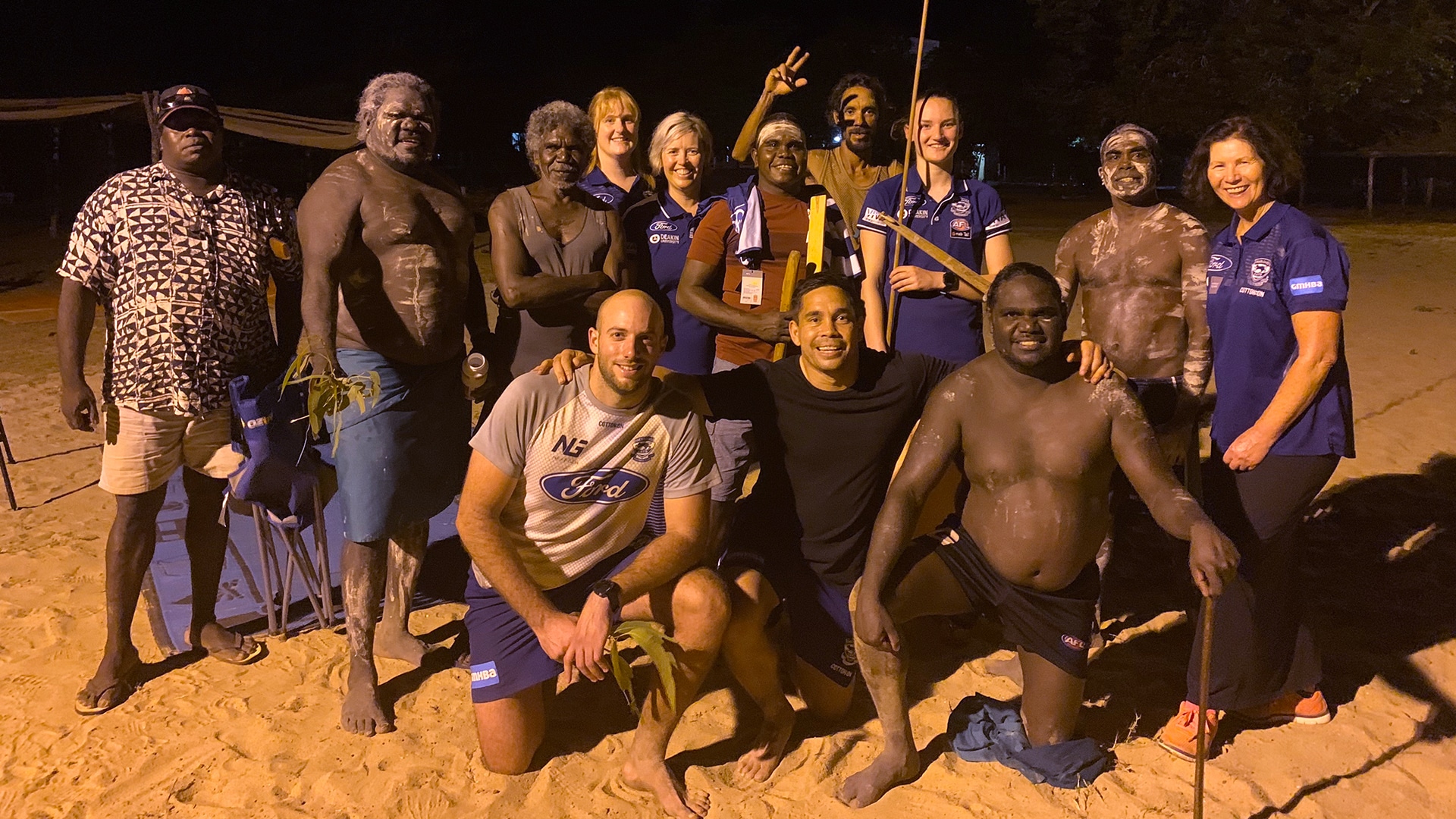 The Cats travelling party are presented with a spear at a traditional welcoming ceremony known as a Bunggul Djama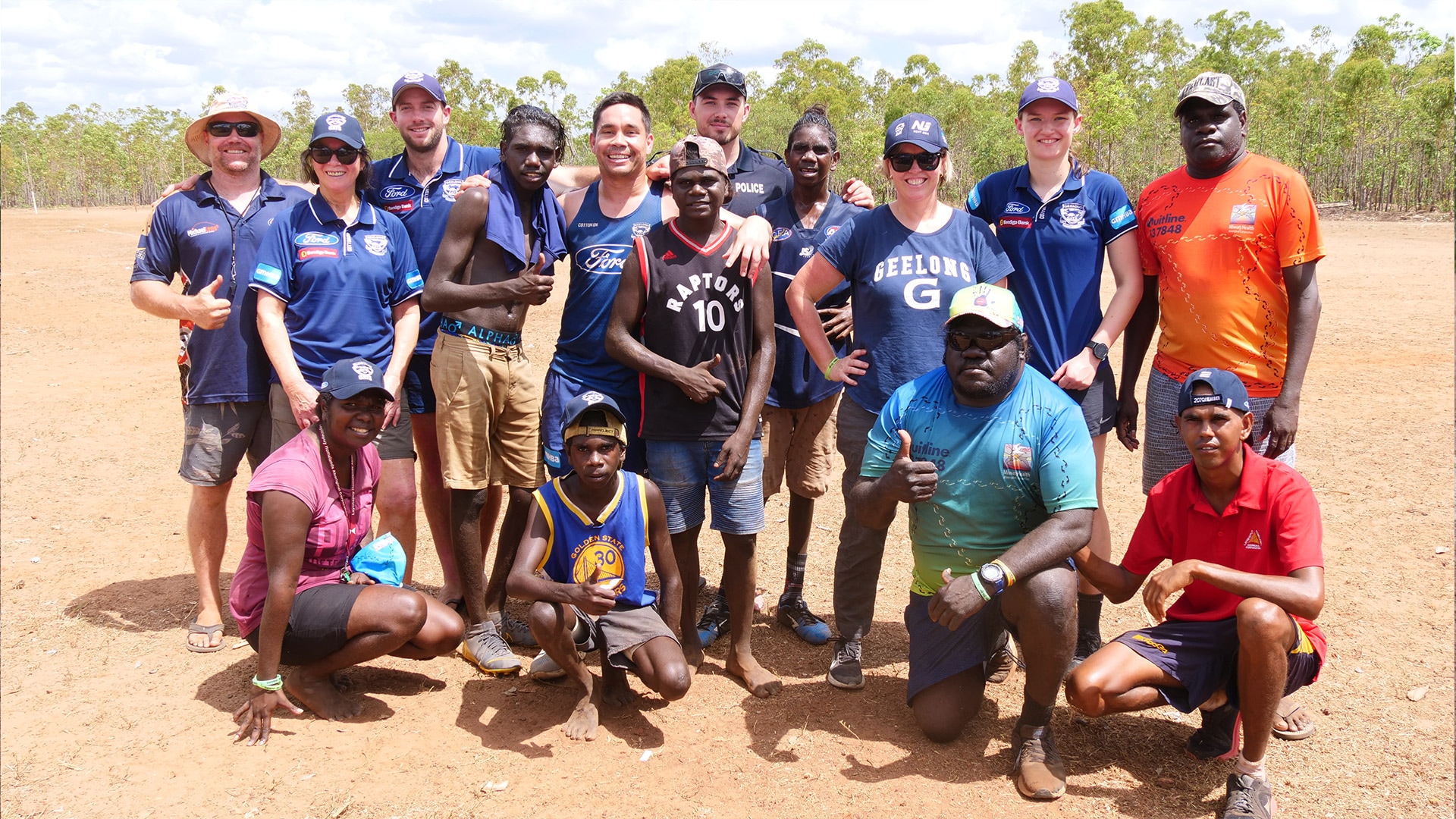 A team of Cats players and staff including Mathew Stokes and AFLW player Georgia Clarke visit GanGan, a homelands community in East Arnhem Land.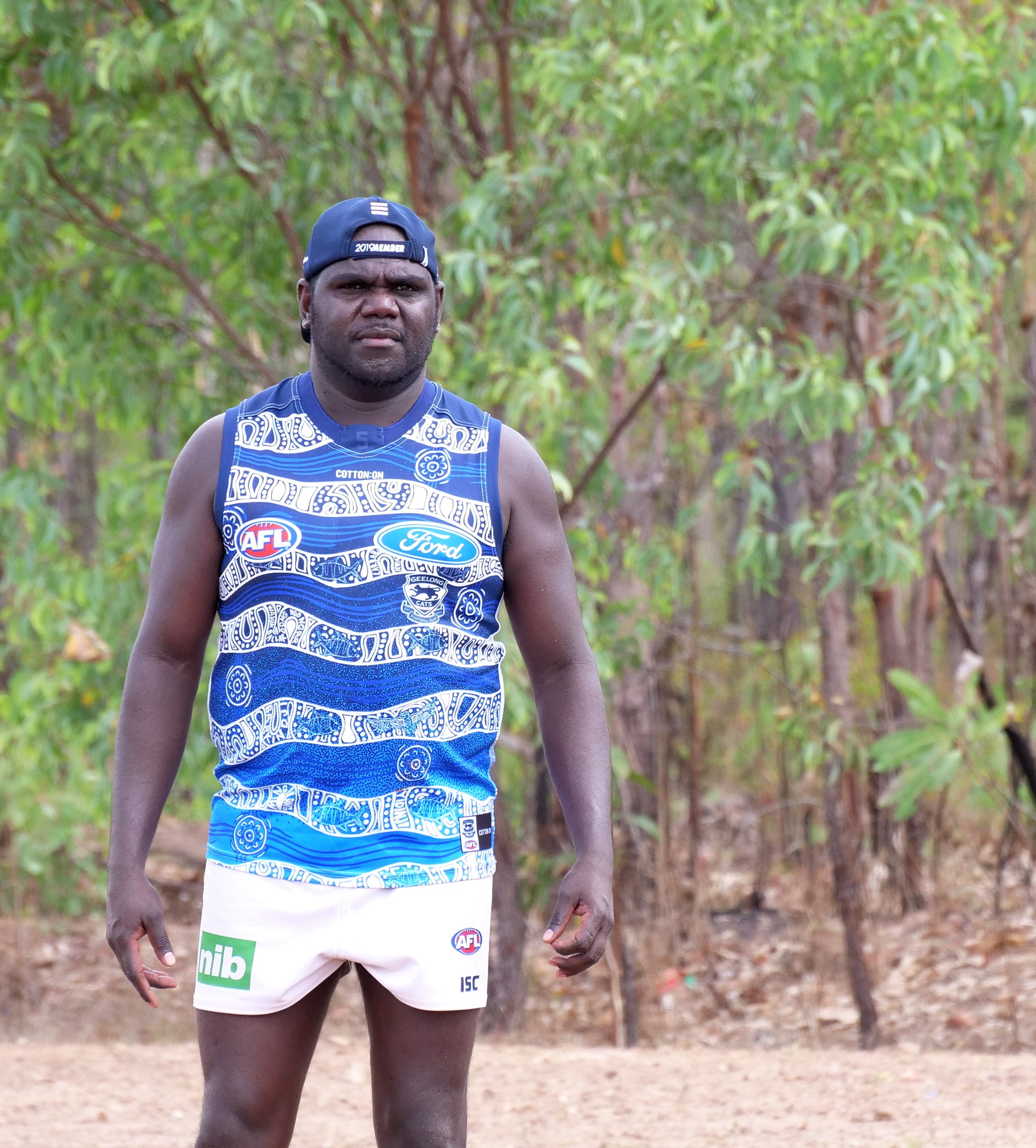 Local Djamika Ganambarr proudly wears his Cats Indigenous Guernsey while playing on the field he built himself.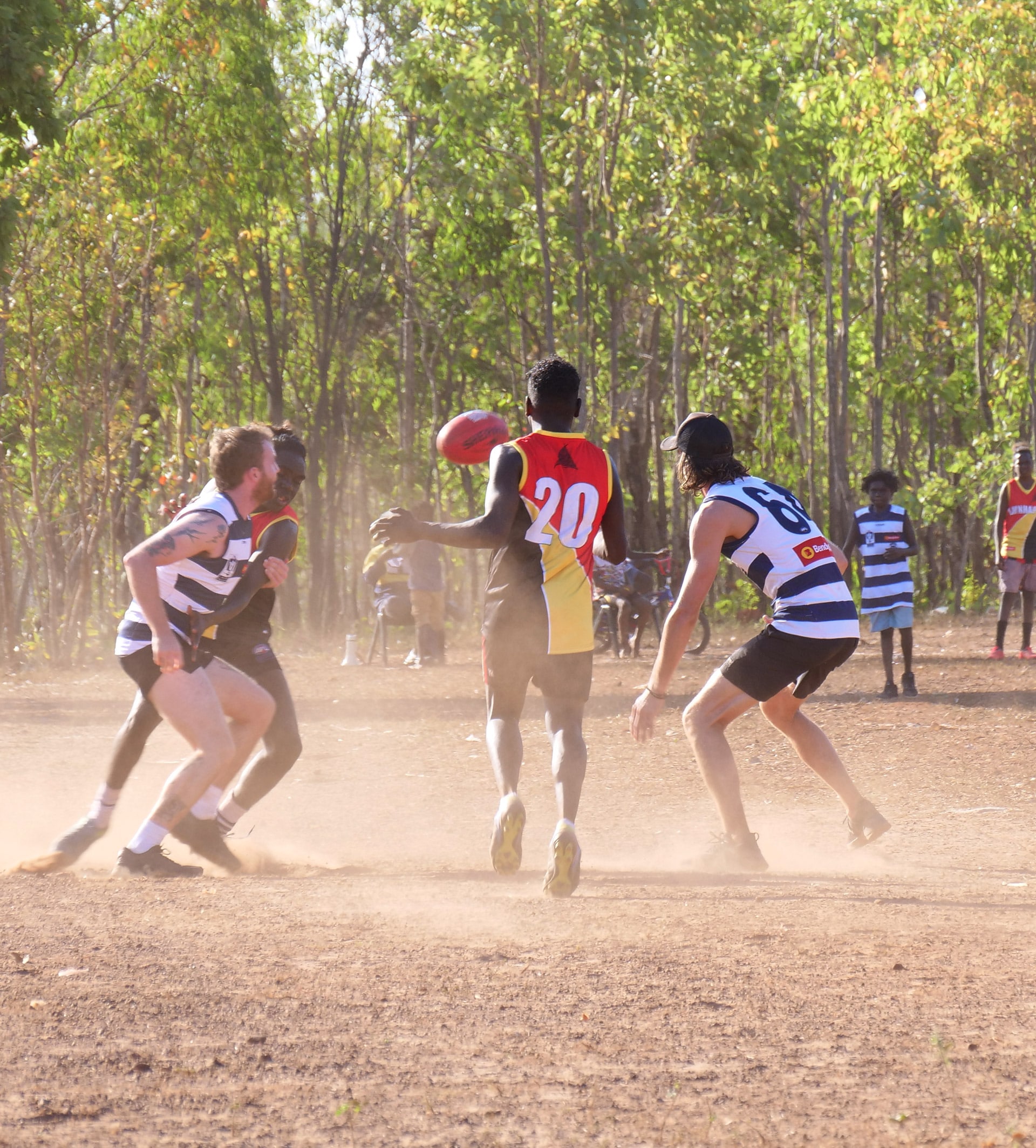 Players don't hold back as they play on the 'GanGan G'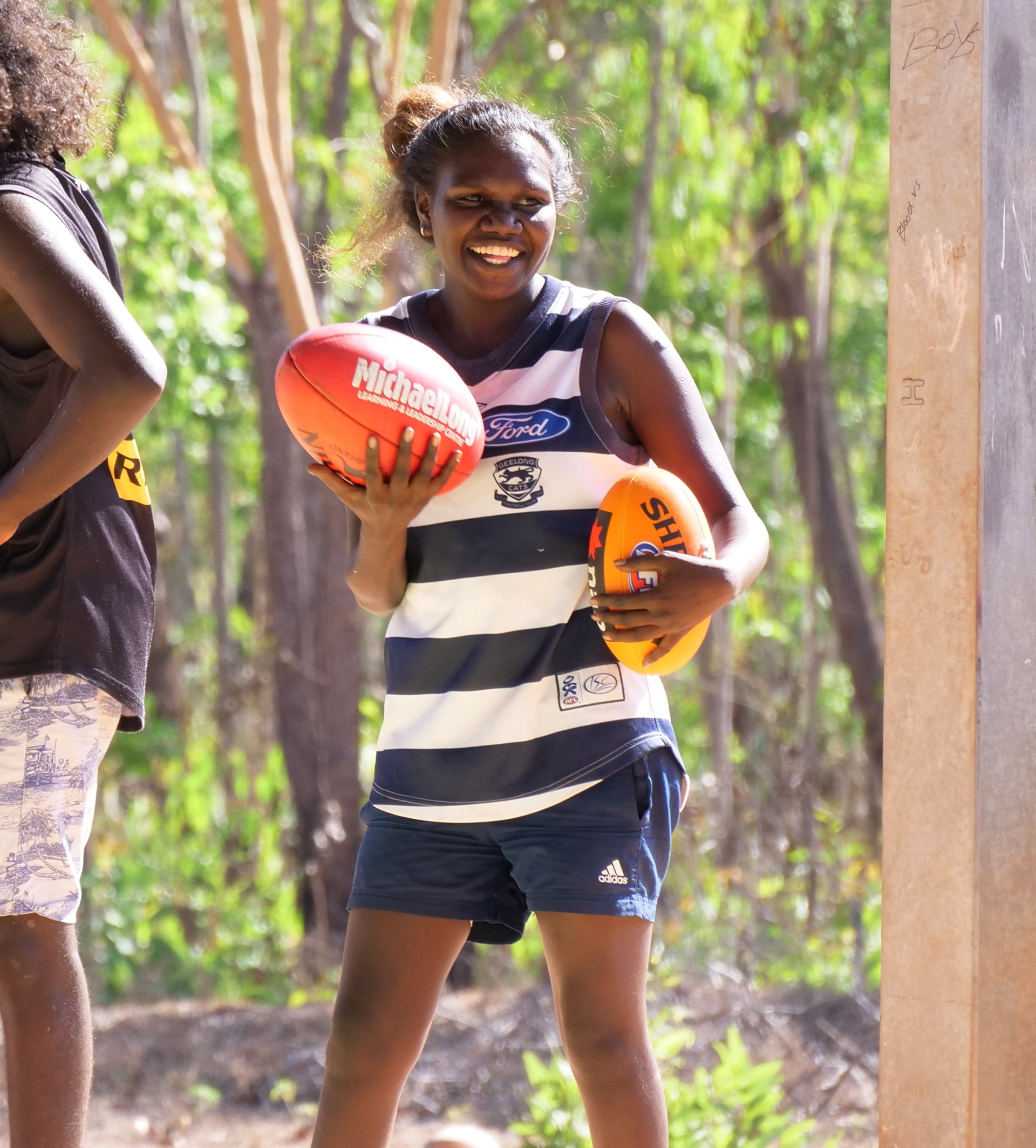 A local girl enjoys the activities during the camp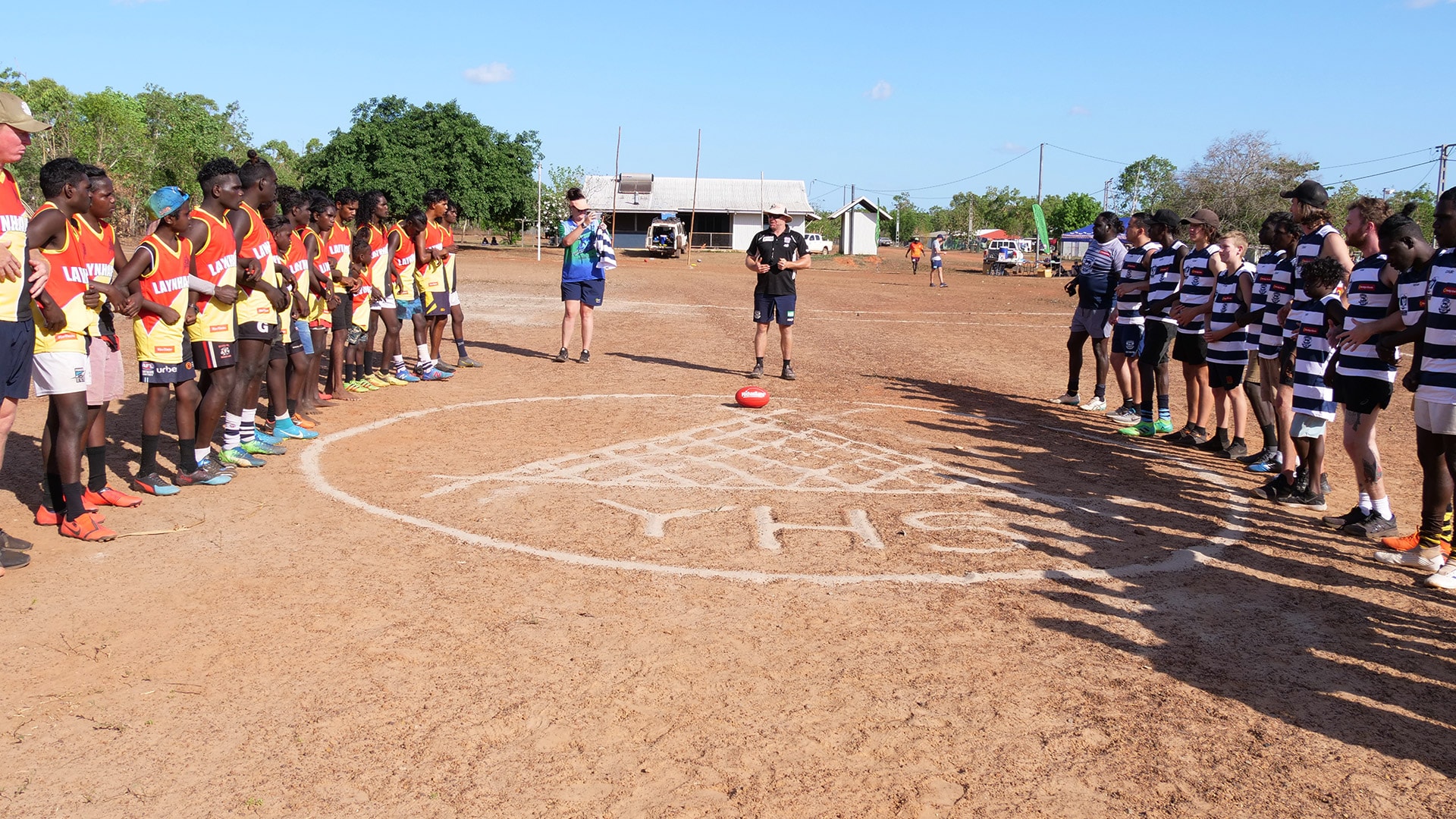 The teams line up and link arms before every game, to signify their pledge to end violence.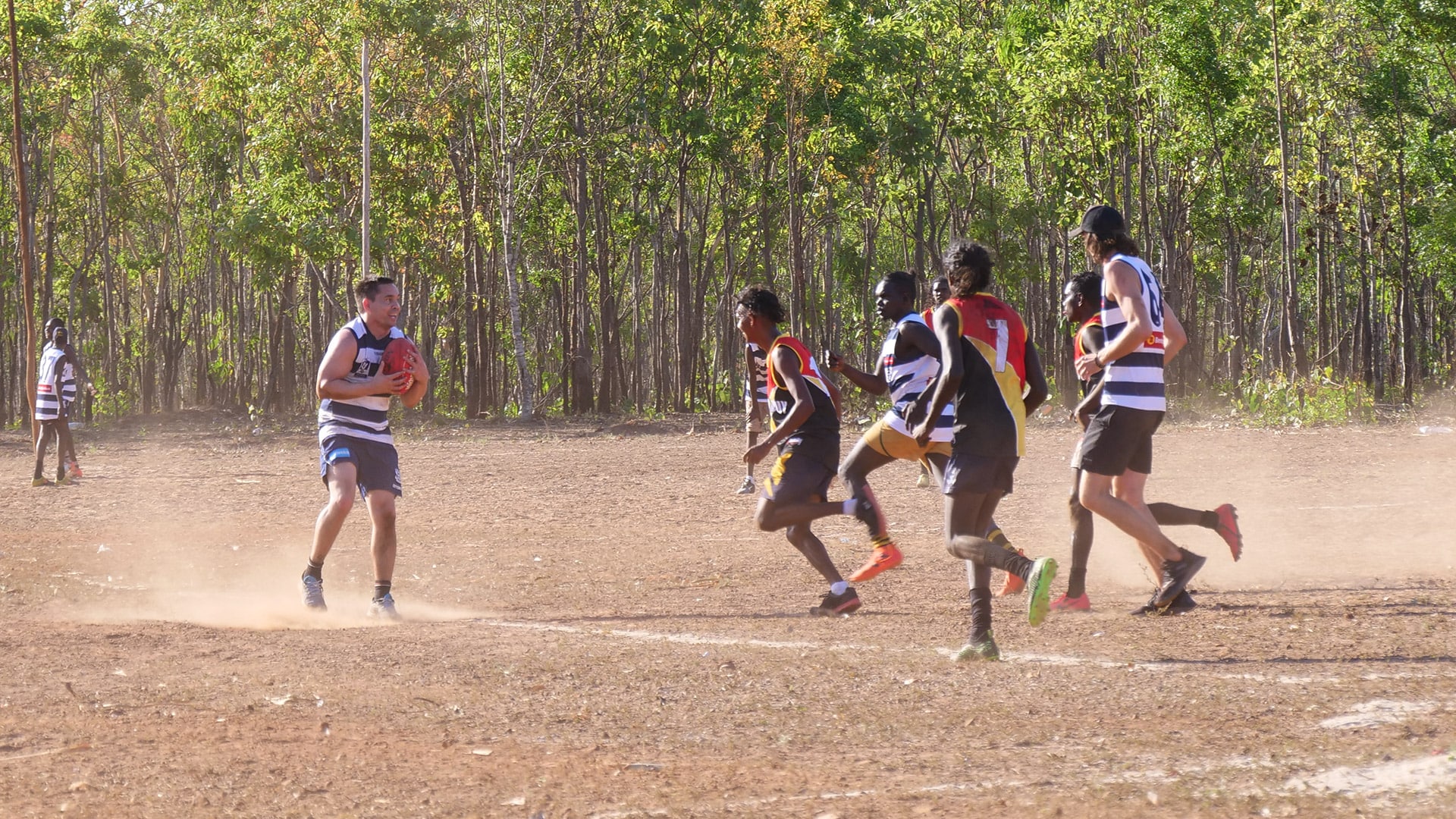 Mathew Stokes marks the ball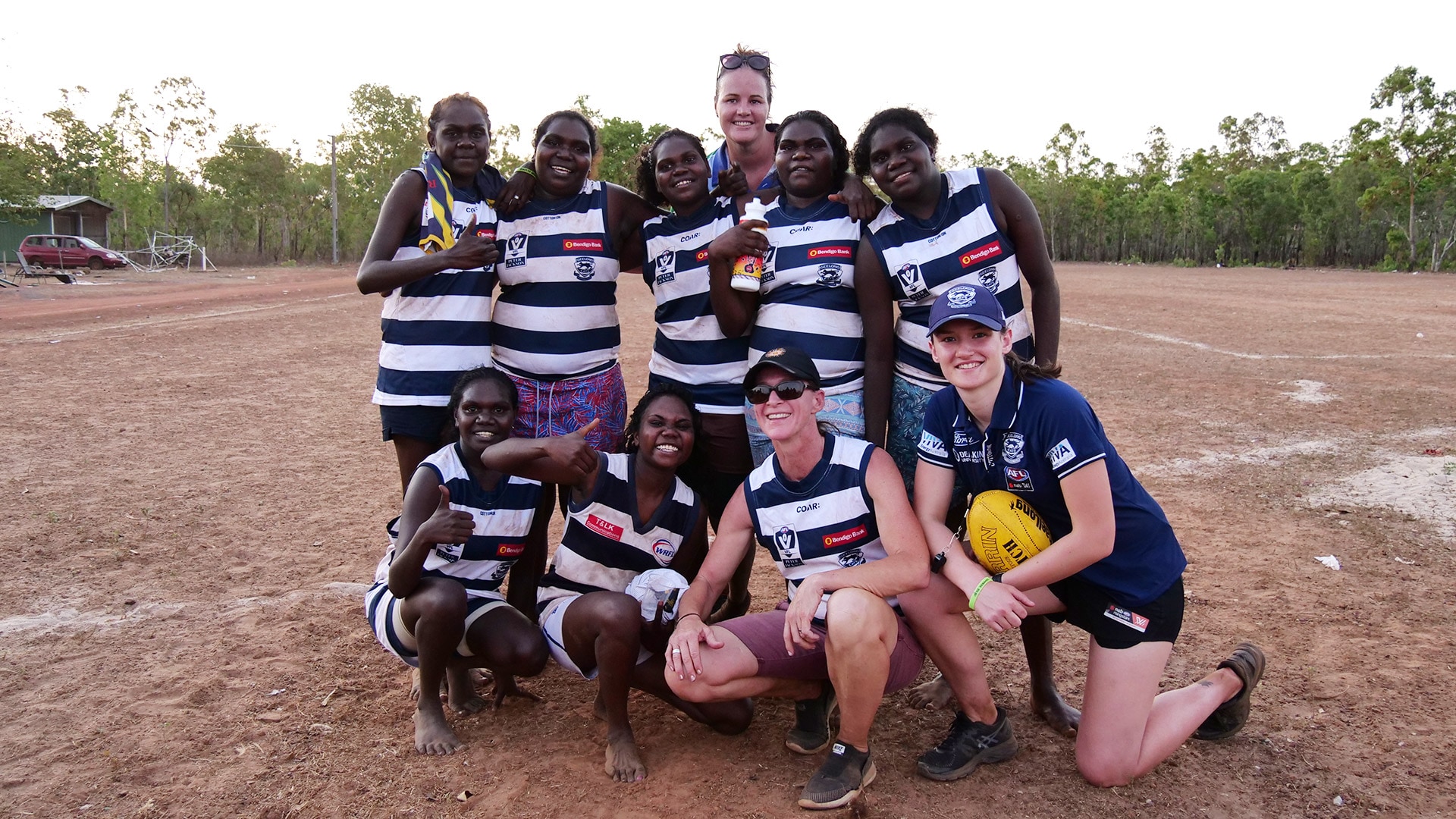 Georgia Clarke poses with the girls team after making her debut as an umpire!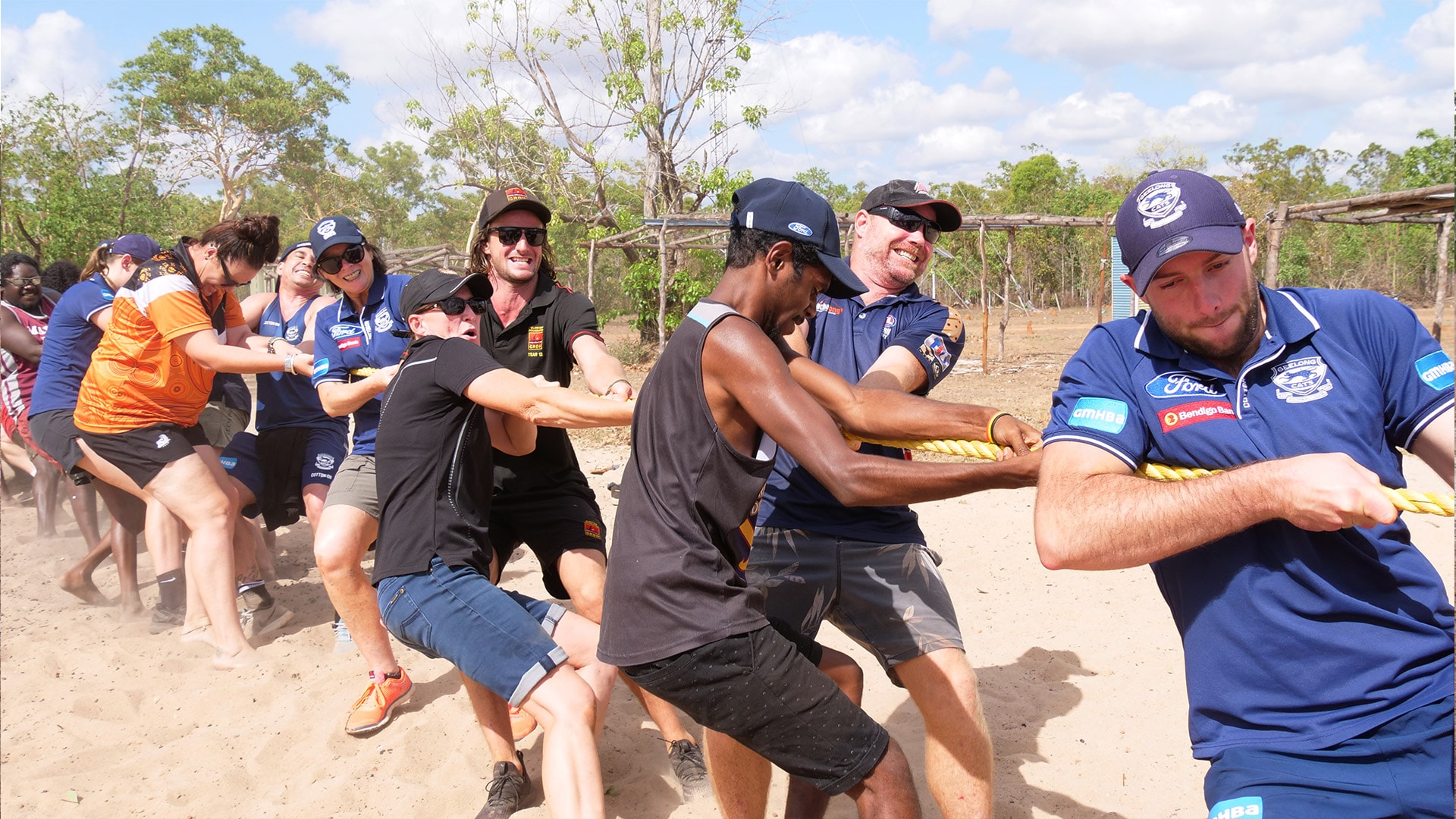 The adults verse kids tug-of-war was no place for the faint of heart