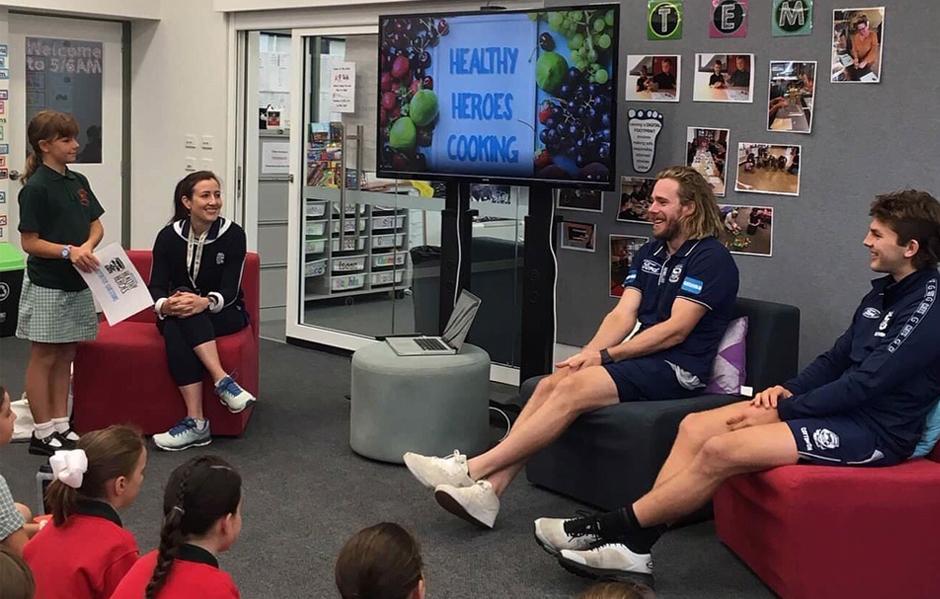 Healthy Heroes, a joint initiative between the Geelong Cats and GMHBA kicked off yesterday for its third year of program.

Delivered by our Men's and Womens players along with Cats and GMHBA Staff, Healthy Heroes will reach over 7000 students across the Geelong region, engaging Grades three and four students in five keys areas; Healthy Eating, Physical Activity, Hydration, Screen time and Sleep.

The Healthy Heroes program encourages and inspires students to take positive action to protect and enhance their own health and wellbeing.
The 60 minute incursion is fun and engaging with video content, interactive games and collateral for schools to keep in classrooms to continue the promotion of the Healthy Heroes messaging.
The views in this article are those of the author and not necessarily those of the AFL or its clubs