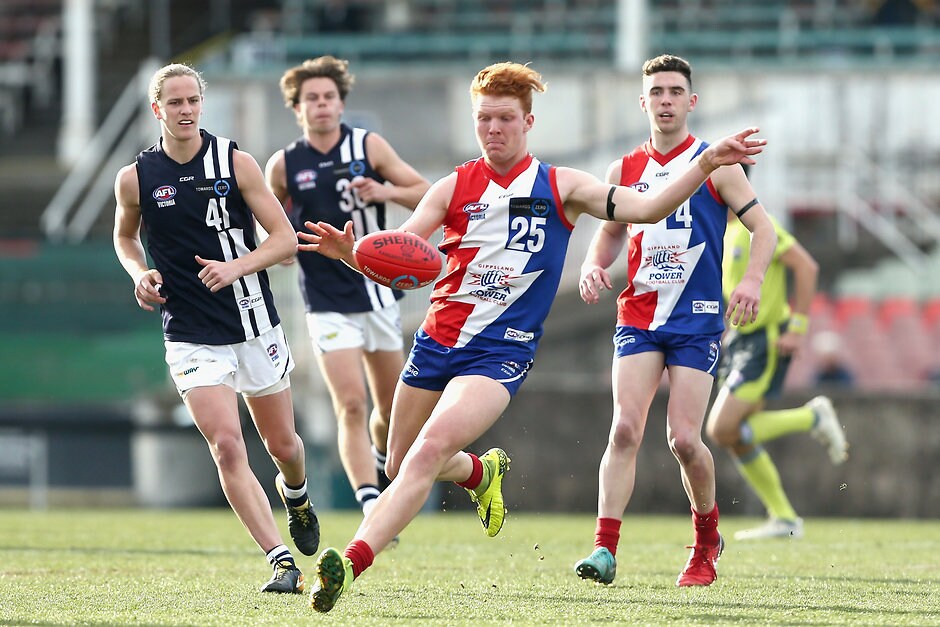 Draft night devastation quickly turned to motivation for Kyle Reid.

After being overlooked by potential AFL suitors in November, the Gippsland Power product hopes the VFL pathway will give him a second chance to play at the highest level.

Reid jumped at the opportunity to sign with an affiliated VFL club and was happy to make the move down to Geelong.

"To be in such a professional environment, you get a good feel for what it takes to be an elite player, which was a big drawing factor," he said.

"Coming into this environment, I'm right under (recruiters) noses if I can play some VFL games this year."

Seeing the success stories of Tom Stewart, Ryan Abbott and Tom Atkins in recent years, Reid is keen to follow in their footsteps.

"Watching the draft, I think there was a record number of state league guys picked, so it gives you a bit more motivation," Reid said.

"I just want to give it my best crack, work as hard as I can and try and achieve that ultimate goal (of being drafted)."

From an outside perspective, many would say that the U/18 All Australian and Vic Country defender is unlucky not to be on an AFL list.

But Reid is aware that his consistency in the latter half of the season needed improvement.

"I started the year well but the back half of the season I dropped off in form and probably lost a bit of confidence which may have cost me in the end," Reid said.

"I had a bit of hope in the back of my head, but I hadn't had much interest after the combine, so I probably saw it coming a little bit.

"I was still absolutely shattered after it, but I've got hope and I'm still going to work as hard as I can."

Despite a lack of senior football experience, the 18-year-old key defender is strongly built and is not short on confidence.

"I had played about six games of senior footy back in Leongatha but other than that it was just TAC Cup," Reid said.

"I feel ready to step straight into (VFL level), I'm still trying to build up my body, but I'm prepared for what is to come."

Reid has been fortunate enough to train with both the Cats' AFL and VFL sides throughout the preseason and believes the sessions will put him in good stead to start the season well.

"The session I did with the AFL boys was great, just to learn off them first hand and get that experience," he said.

"I have been loving it, training has been a lot different to TAC Cup coming in as an 18-year-old, but I love the environment, everyone is welcoming."

The VFL Cats will kick off their practice match campaign against Essendon on Thursday March 7.
The views in this article are those of the author and not necessarily those of the AFL or its clubs