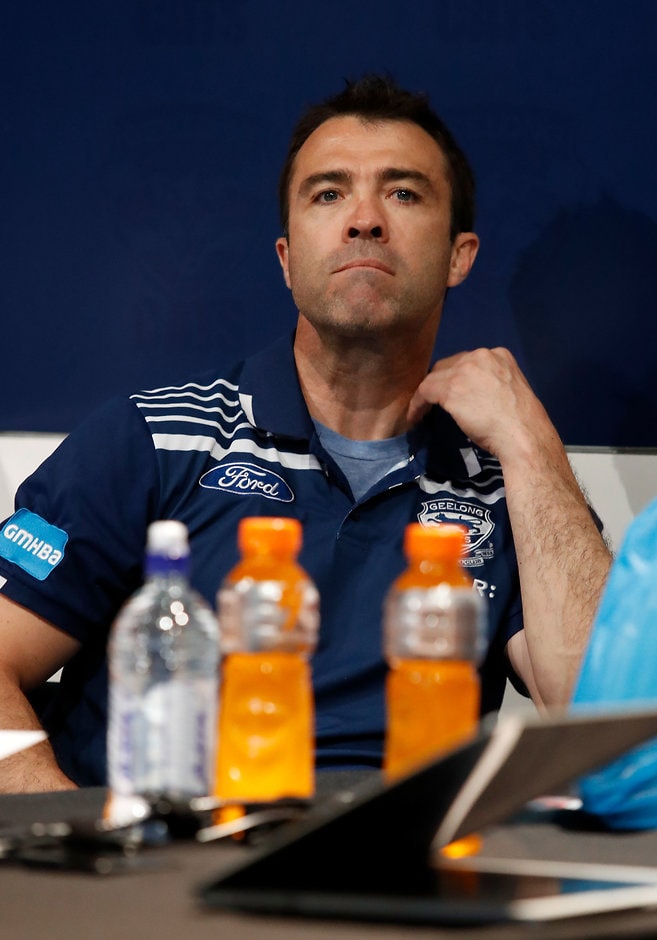 A raft of exciting acquisitions has Cats coach Chris Scott excited for the 2018 season.
Whilst much of the focus has been on Gary Ablett Jnr's arrival at the club, Scott says the club's first two draft picks can also make a big impact in 2018.
"We did have a few specific targets and it's always a bit of a risk in the draft because there's so many unknowns and you don't know what the other clubs are going to do, but our first couple of picks in particular were great acquisitions for us." Scott said.
"Tim Kelly is a bit older but we think he could help us, if not straight away, but pretty early in his tenure at Geelong.
"To be frank, Lachlan Fogarty was someone that I didn't know much about because we thought he was going to be an early pick, so to get him later was a real bonus for us.
"All our picks are going to help us, definitely in the medium term, but I think they've got the capacity to help us in 2018 as well, which is exciting."
And whilst fans are waiting with bated breath for the first chance to see Ablett Jnr, Joel Selwood and Patrick Dangerfield in the centre square together, Scott thinks the trio will end up making each other better players along with Mitch Duncan.
"They all get a long really well but there is that underlying competitiveness between the three of them.
"I'd throw a couple of other guys in there as, Mitch Duncan is probably saying I've had a good enough season to command a spot in there which is fair enough.
"We like that competitiveness but I think they're pretty aware as we are that they can help each other become better individuals."
The views in this article are those of the author and not necessarily those of the AFL or its clubs