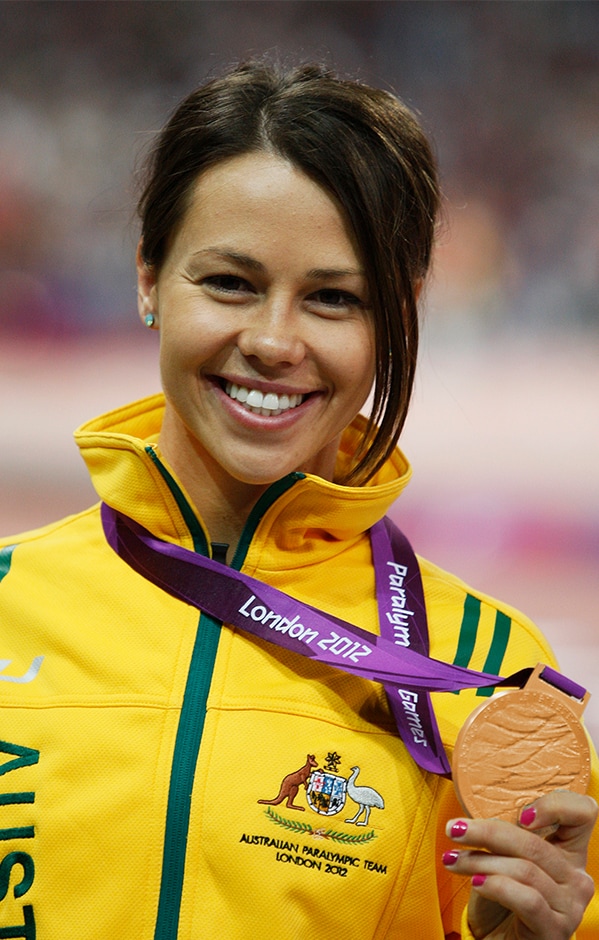 Paralympic gold medallist Kelly Cartwright will be the keynote speaker at this year's Fare on the Field event held on GMHBA Stadium on February 15.

The Geelong local will head an all star panel of guest speakers sharing their stories over lunch on the surface of GMHBA Stadium in what will be an event to remember.

Cartwright grew up in Geelong and at the age of 15 was diagnosed with a rare type of cancer within her knee that resulted in the amputation of her right leg.

Despite her circumstances, the promising athlete showed incredible resilience and continued her passion for sport and competition. Cartwright turned her attention towards running and made the 2008 Paralympic team where she finished sixth in the 100m final.

It was at the 2012 London Paralympic Games where Cartwright achieved her greatest sporting success, winning a gold medal in the women's long jump and silver in the women's 100m event.

Cartwright was awarded an Order of Australia medal in 2014 "for service to sport as a Gold Medallist at the London 2012 Paralympic Games."

Foot injuries changed Cartwright's focus from athletics to powerlifting where she recently competed in the 2018 Commonwealth Games on the Gold Coast.

Cartwright is a mother to son Max and expecting a second child in July this year.
The views in this article are those of the author and not necessarily those of the AFL or its clubs