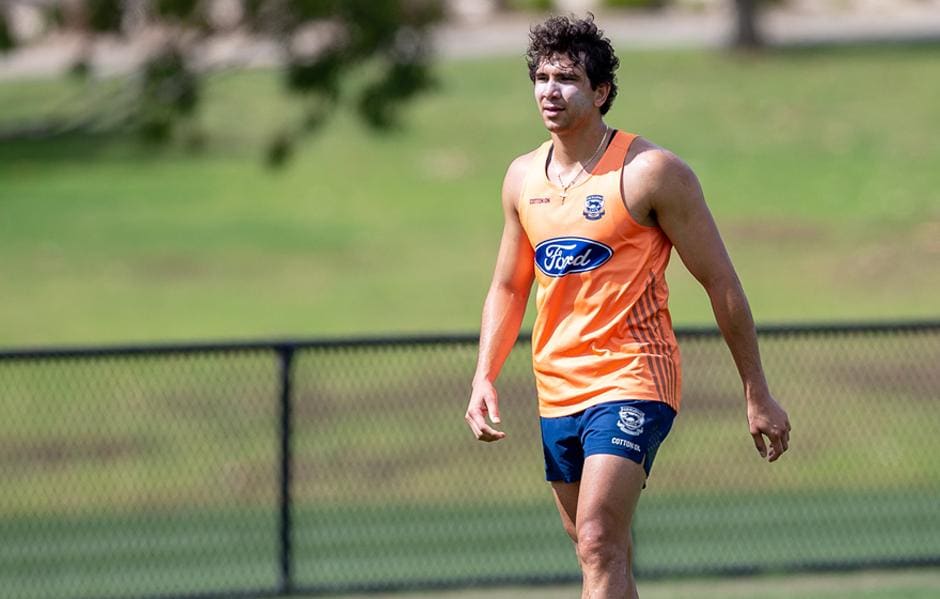 NAKIA Cockatoo is on track to play football early in the year as he makes his way back from a string of injuries which kept him to just two games last season.
Assistant coach Nigel Lappin told the Geelong Advertiser Cockatoo is close to ramping up his output on the training track.
"He (Cockatoo) is pretty close to joining in some smaller drills, so we will start to add him into some kicking drills really soon over the next week," Lappin said.
"He has been able to put a fair bit of training together and he needs to build some resilience in his body so we are not taking too many risks with him, but at the same time when he is right to go we want him and think he should be ready."
The club is well aware of the impact Cockatoo could have on the side if he can get his body right.
"With a little bit of luck he is a real x-factor for us and everybody knows that we are really keen for him to come on," Lappin said.
"He has lots of talent and is the type of player we need … so all indications that we have been given so far are that if he continues to progress the way that he is, then he will be playing some early season footy."
The Cats are gathering some momentum in the new year, with a cleaner bill of health creating some positivity around the club.
"We had a lot more on the track today than we had through the back end of December so that is another really good sign," Lappin said.
"Some of the guys who needed to put some work in to make sure their bodies are ready to go this year have done that, which also puts pressure on other players and it lifts the standards of training.
"With only two practice matches this year it is going to be critically important to be up and about at the start of the year as well. Our leaders understand that and are trying to set the standard at the moment."
The views in this article are those of the author and not necessarily those of the AFL or its clubs