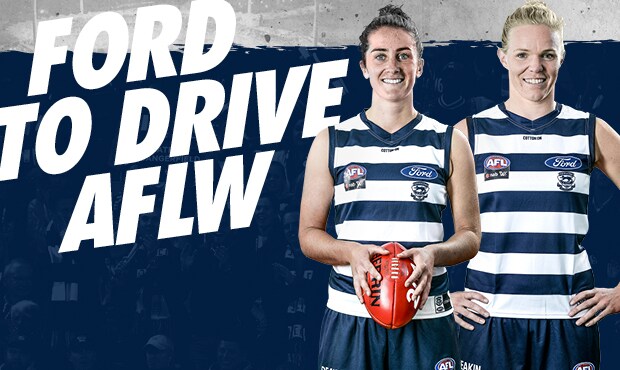 Ford Australia's partnership with the Geelong Cats will move into a new era, after Ford officially extended its sponsorship to support the club's inaugural AFLW side until 2020.

One of the longest sports team partnerships in the world, Ford's support of the Geelong Cats is currently in its 93rd year.

Geelong Cats CEO Brian Cook recognised Ford's commitment to women's sport and the Geelong community in which these women live, work and play.

"Ford's commitment to our inaugural AFLW team demonstrates their support of women in football and our club as a whole," Cook said.

"Since 1925, Ford have supported the club's development, progress and success and now they join us as we embark on our first AFLW season.

"Ford and the club carry similar organisational values, a key reason why our partnership has remained strong and successful.

"Our inaugural AFLW season will be a historical one for the club, and we are delighted that Ford will be alongside us for the journey," Cook said.

Ford Australia is proud to be extending and diversifying its support of the club, a partnership which will demonstrate Ford's support of women following their dreams to play at the elite level and the positive impact this inspiring AFLW competition has on the community.

"Ford embraces diversity and inclusion, it's an intrinsic part of our success," said Kay Hart, President & CEO, Ford Australia & NZ.

"We're excited to see Geelong compete in the AFLW next year.

"We're extremely proud to see the Ford logo on the Cats guernsey of these women who have achieved remarkable things in their sporting careers, who live the values of teamwork and commitment each day, values we also champion at Ford," Hart said.
The views in this article are those of the author and not necessarily those of the AFL or its clubs