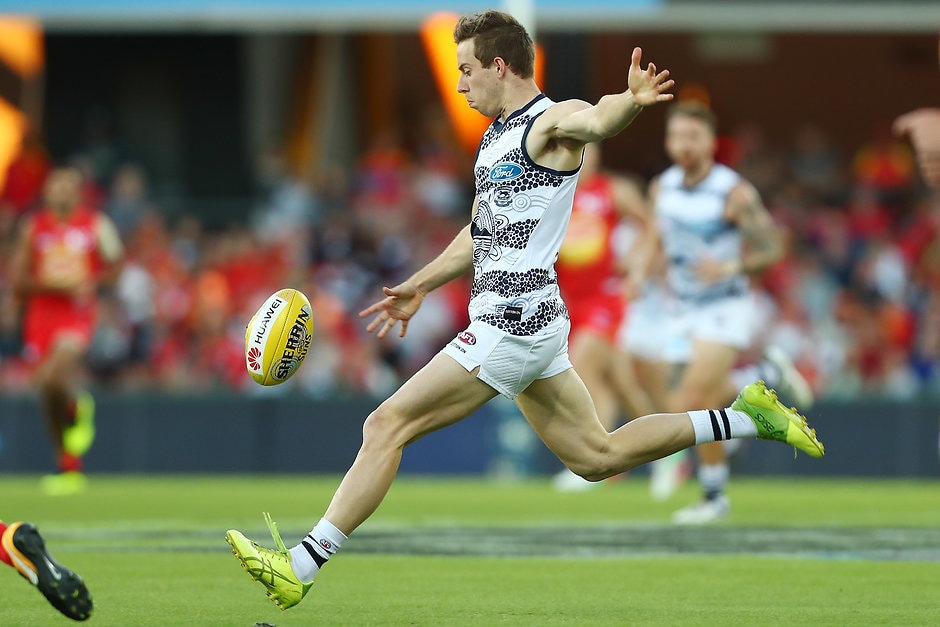 When Jordan Cunico danced past Aaron Hall and stepped Jacob Heron on the Gold Coast, many AFL observers looked on with interest.
When he finished on the run just a week later to stave off a fast-finishing North Melbourne, it became clear that there was a touch of class to the young Cats' game that is hard to teach.
Cunico's efforts didn't start and stop with those flashes of brilliance either.
The 22-year-old Cat set his personal best for disposals against the Suns with 24, then topped it a week later with 26 against the Kangaroos.
The fourth year Cat is quickly finding his feet at the top level and told the Geelong Advertiser that he is growing into his role in the team.

"I am getting more confident, the coaches like to see me take the game on, use my pace, try and get as many metres gained as I can," he said.
"I pride myself on my transition running, trying to take the game on. If I can keep doing that then hopefully I can keep my spot in the side."
Cunico is keeping it simple as he adjusts to the pace of AFL football.
"(I just want to be) good in the contest, be a good transition runner defensively and offensively and be consistent with everything I do," he said.
"They're the main focuses for me."
The old saying goes that it takes a village to raise a child, and in Cunico's case the same sentiment applies when it comes to a footballer.
"I wouldn't put it (his development) down to one person, the whole team has helped me out," he said.
"Matthew Knights, the midfield coach, I've had a lot to do with him. Nigel Lappin, another coach, I've spent time with him.
"And then the players, Joel Selwood, Patrick Dangerfield, Gary Ablett, they help out the younger fellas to get them up and ready for the game."
With nine consecutive games under his belt Cunico is rapidly closing in on his potential.
"I'm 22 now, so I don't feel like I'm a young player. I've been on the list four years, I'm feeling stronger, fitter.
"Hopefully I cement a spot in the side and hopefully I keep on getting a game later in the year."
The views in this article are those of the author and not necessarily those of the AFL or its clubs