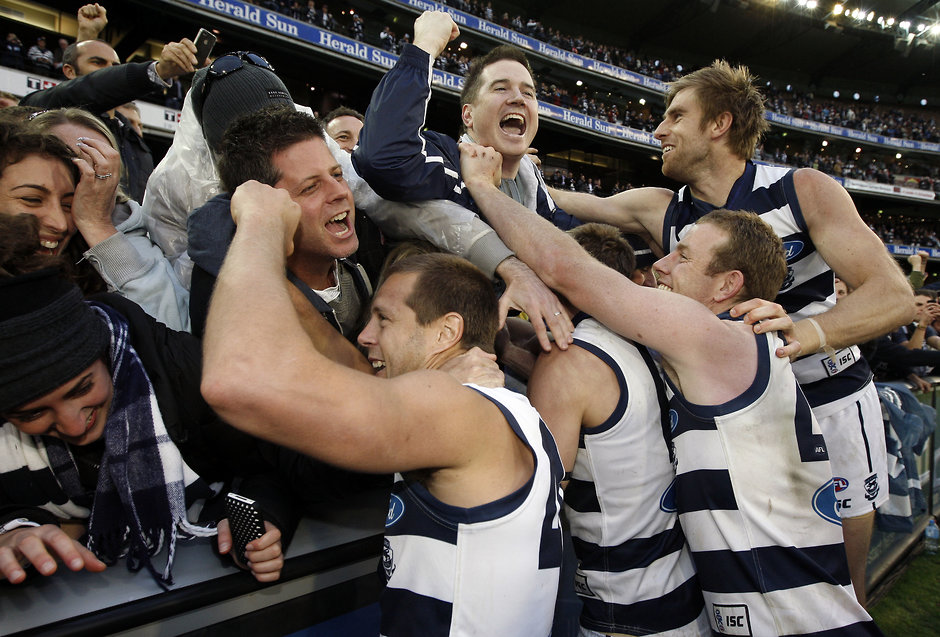 The Cats will head into next Friday's national draft with six picks including three in the top 35.
Once again the Cats will call upon Stephen Wells and his recruiting team to fill needs, find a diamond in the rough and maybe even the next superstar Brownlow medallist.
So, as with any big decisions, we look at history to guide us and the history of the Cats 2017 draft picks is one to make Cats smile.
For the third time in 20 years, the Cats will make a pick at 24 in the national draft. The two other Cats selected were none other than David Wojcinski and Steve Johnson. The two were integral parts of the Cats recent golden era finishing with a combined six premierships.
No pressure on the next pick 24!
Whilst the Cats haven't drafted anyone at pick 58 as of yet, the history of the pick looms large with Pies Brownlow star Dane Swan and All-Australian Docker Lachie Neale taken at the same point in the draft.
Take a look at the history of the Cats other 2017 picks below:
22
Notables – Winston Abraham (Nth, Fre), Scott Selwood (WCE, Gee)
24
1998 – David Wojcinski – Gippsland U18
2001 – Steve Johnson – Murray U18
Notables – Jake Carlisle (Ess, StK), Nathan Van Berlo (Ade)
35
1991 – Darryl Donald – Wangaratta
2005 – Steve Owen – North Ballarat U18
Notables – Chris Bond (Carl, Rich), Toby Nankervis (Syd, Rich)
58
Notables – Dane Swan (Coll), Lachie Neale (Fre)
72
Notables – Brad Fisher (Carl),
90
1988 – Kym Nicholls - Norwood
Notables – Scott Burns (Coll)
108
1992 – Bryan Beinke – Port Magpies
The views in this article are those of the author and not necessarily those of the AFL or its clubs