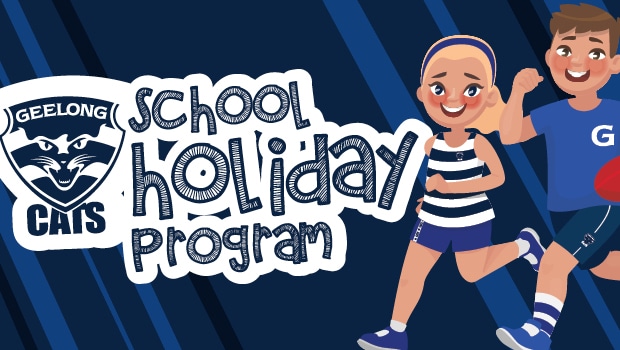 Across 3 BIG Days!
Details:
Date: Tuesday 24 September - Thursday 26 September
Age: 5-12 years old
Drop Off: 8.30am-9.00am Pick Up: 4.45pm-5.00pm
Cost per day:$80 (Cats Member) | $90 (General Public)
Where: Fred Flanagan Room | GMHBA Stadium
FREE CATS MEMBERSHIP FOR EVERY CHILD!
Day 1 | Masterchef 2.0
We are on the hunt for KidsCo's finest culinary master. In order to impress the judges, you will need to complete a series of challenges, including mystery box, pressure test and invention test. DOUGHNUT make a miSTEAK! We'll cook up a storm and make a bento box of yumminess to take home. Chop it like it's HOT!
Day 2 | Angry Birds
Why are the Angry Birds angry? Because the pigs keep stealing their eggs! No iPads required for today's fun and games; we're taking this to the next level. Catapult your creativity and summon your inner mathematician as we calculate, estimate and engineer a REAL-LIFE Angry Birds arena - giant slingshot and all.
Day 3 | Grand Final Fever
Prepare to tackle the day, one quarter at a time. We'll kick off with some drills and test our skills... Will you make it through the beep test become the siren blows? Then it's onto our cheer squad kit, foam fingers and megaphones for all. This day is sure to be out of bounds. Don't forget to wear your footy gear.

Email: events@geelongcats.com.au