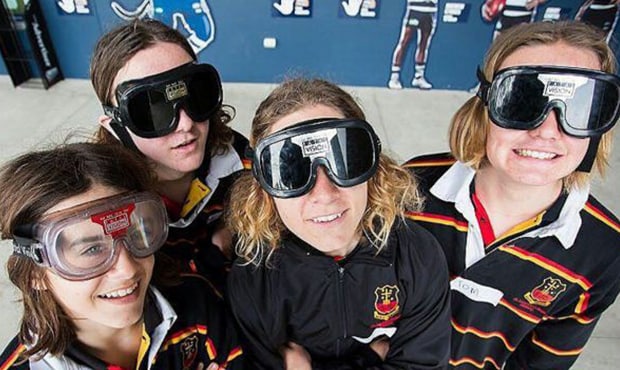 JUST THINK
The National Health and Medical Research Council (NHMRC) recommends that no-one under the age of 18 drink alcohol. WHY?
Alcohol can interrupt brain development and cause permanent damage
Drinking is associated with aggression, depression, anxiety, bi-polar disorder and ADHD
Adolescent drinking contributes to increased risk of injury, car accidents and suicide
Drinking in adolescence can lead to alcohol dependence and abuse in adulthood
Drinking is linked to risky sexual behaviour and poorer school results
36% of alcohol related hospitalisations involve young people 28% of alcohol related injuries involve young people.
How can you help reduce the dangers of alcohol for your child?
Start a conversation with your child about alcohol and its dangers
Make some rules about no alcohol use before 18 and agree on consequences
Talk about it being illegal for adults to supply young people with alcohol
Develop alcohol free activities with friends and family
Help your child develop strategies for refusing alcohol
Parents who make rules regarding no alcohol until 18 report their young people:
Feel less pressured to drink
Rebel by drinking less than they would if they were allowed to drink generally
If the rules are broken, stay calm and provide the consequence – just enough to show your disapproval.
Supporting your child when they go out:
54% of serious alcohol related road injuries involve young people!
Be prepared to pick them up rather than risk them getting in a car with someone who is drunk
Give them money for a taxi
Talk to other parents and arrange someone else to pick them up
Arrange for them to stay at the home of a friend that lives nearby
Remember that cycling or being a pedestrian whilst drunk can also be very dangerous
Talk to the parents of your child's friends about no alcohol before 18
What to do if you have concerns about your child's drinking, or your own?
Treatment services are supportive and non- judgmental. You can seek advice or counselling. Alcohol use is often linked to mental wellbeing and services can help with this too.
Where to go for support:
Barwon Child, Youth & Family – (BCYF)
Alcohol and other Drugs Programs – 1300 02 2293 or email aodintake@bcyf.org.au
YSAS – YODAA
(Youth Online Drug and Alcohol Advice)
Victorian Youth Alcohol and other Drug information, advice and referral service.
www.yodaa.org.au
Barwon Health – 1300 094 187
Family Drug Support Australia – 1300 368 186
Headspace – 5222 6690
Wathaurong Aboriginal Co-Op – 5277 0044