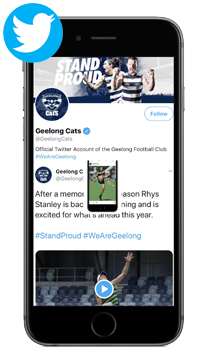 Twitter
Breaking news, live match updatesdirect from the ground, news, videos and more tweeted direct to your phone.
Follow the Official Cats Twitter @GeelongCats and the Official Cats Womens @CatsWomens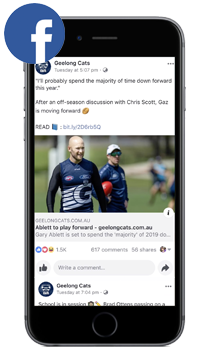 Facebook
News updates, articles, videos and all your need-to-know club info sent straight to your facebook feed!
Make sure to like and follow Geelong.Cats on Facebook.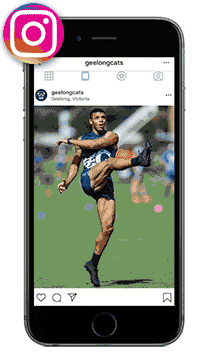 Instagram
With photo and video uploaded constantly, Instagram is a fantastic way to peek inside the inner sanctum of the Geelong Football Club.
Download the free Instagram App to your phone and follow the Official Geelong Cats Instagram @GeelongCats or the Official Geelong Cats Womens @CatsWomens