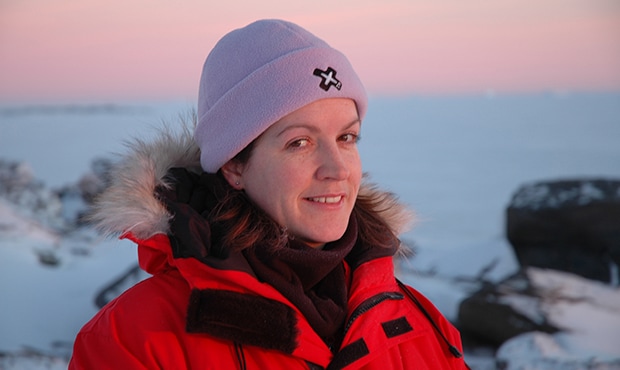 Rachael Robertson has a simple message for women looking to make their mark.
"From my experience, I believe it's better to regret what you did than regret what you didn't do," she said.
"It's always better to go for it than spend the rest of your life wondering, 'What if?'"
Robertson, these days one of Australia's foremost keynote speakers and leadership consultants, has certainly lived her mantra.
During her career with Parks Victoria she was prepared to take on so many new challenges that, at the age of 32, she became the youngest Chief Ranger in the organisation's history.
Three years later, after seeing a newspaper advertisement for positions on a year-long scientific mission to Antarctica, Robertson fired in an application.
The interview process took the form of a boot camp, which ran for a week.
Competing for the positions against 13 men, Robertson made such an impression on the selection panel that she was offered the chance to lead the mission.
"I thought I'd rather regret it later, if it turned out to be a not-so-bright decision, than not do it and find myself wondering, 'What if I'd done that expedition to Antarctica?'" she recalled.
Spending a year in Antarctica proved to be the most challenging thing Robertson had done in her life, but she also learned a great deal about leadership and teamwork during that time.
"The key thing I learned is that respect trumps harmony," she said. "That's the approach I took with my team in Antarctica.
"The previous missions down there had been about everyone needing to mates. But I could tell that many of the people on my mission were not going to be mates, so I took that off the table.
"I said, 'I don't want you to all be friends and brothers in arms, but I do expect you to treat each other with respect.'
"Everything I did was designed to build respect and resilience within the team. We had some tough times but we go through them really well."
Although Robertson now lives in Melbourne, she grew up in Geelong and is a passionate Cats fan.
So she can't wait to return 'home' and appear at Fare on the Field, where she will be part of an impressive panel of pioneering women that includes AFL executives Kylie Rogers and Nicole Livingstone and Kester Black founder Anna Ross.
"I'm a third-generation Cats supporter," she said. "I didn't get a choice. My little boy is a Geelong supporter as well. He didn't get a choice either!
"But any excuse to get back to Geelong is a joy. I still love the place."
To hear more from Rachael and other forward-thinking women, book your tickets via the link below or click here.
The views in this article are those of the author and not necessarily those of the AFL or its clubs