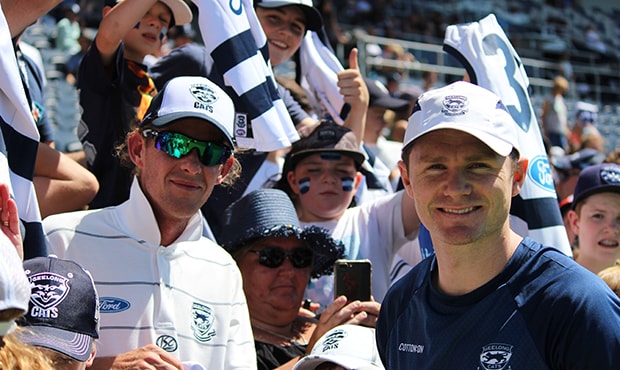 Join the Cats for a day of fun as they head to Colac in the annual Community Camp. An open training session will be held during the two day camp, giving locals the chance to get up close and personal with their favourite players.
Details:
MONDAY 19 FEBRUARY
FROM 10.30AM
FREE ENTRY CENTRAL RESERVE COLAC - Enter via Gravesend Street
Fans can enjoy a fun kick-to-kick following training, with the Civic Reception to follow.
We hope to see you there!