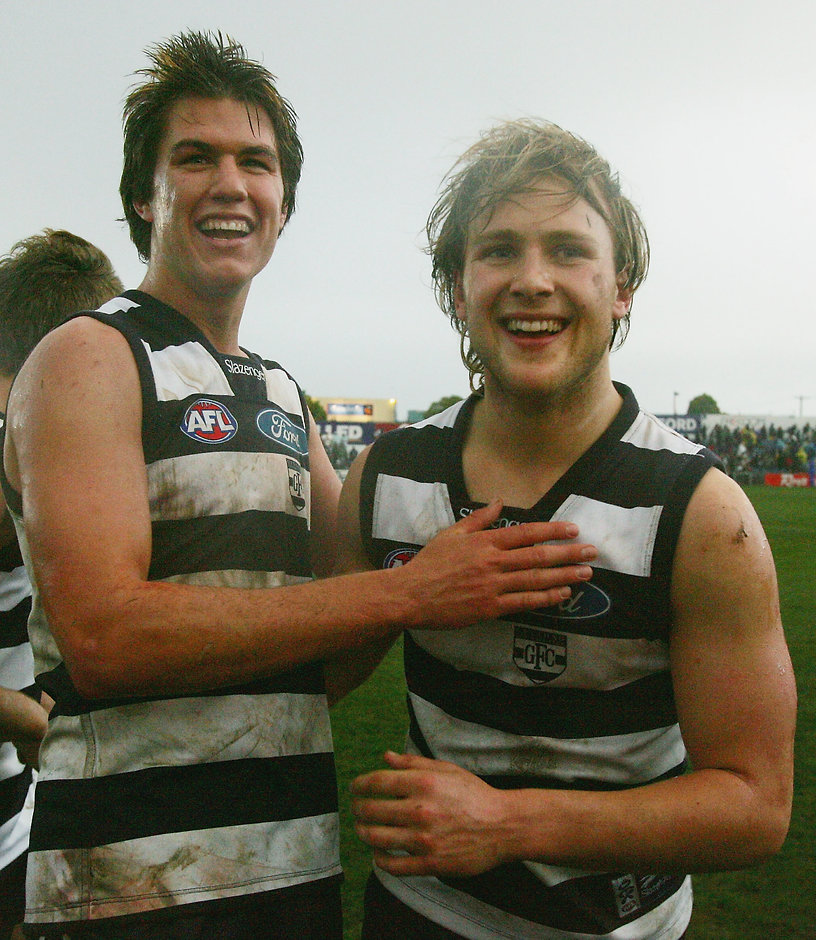 The Cats have revealed the jumper numbers for their new arrivals from the trade period and drafts with star recruit Gary Ablett to don one of the Cats most famous numbers.
Ablett will wear the number four made famous by premiership teammate Andrew Mackie and club legend Bob Davis. He had previously worn number 29 in his 192 games with the Cats.
First pick Lachie Fogarty will don Tom Lonergan's number 13, Tim Kelly will wear 11, Charlie Constable received 18, Gryan Miers has inherited 32 whilst Stewart Crameri will don 36.
The new recruits were unveiled at GMHBA Stadium on Friday.
4 – Gary Ablett
Previous – Andrew Mackie
Historical – Bob Davis, Alistair Lord
11 – Tim Kelly
Previous – Darcy Lang
Historical – Bernie Smith, Joel Corey,
13 – Lachie Fogarty
Previous – Tom Lonergan
Historical – Arthur Coughlan
18 – Charlie Constable
Previous – Josh Cowan
Historical – Reg Hickey, George Goninon
32 – Gryan Miers
Previous – Steven Motlop
Historical – Garry Hocking,
36 – Stewart Crameri
Previous – Tom Ruggles
Historical – Tony Polinelli
The views in this article are those of the author and not necessarily those of the AFL or its clubs