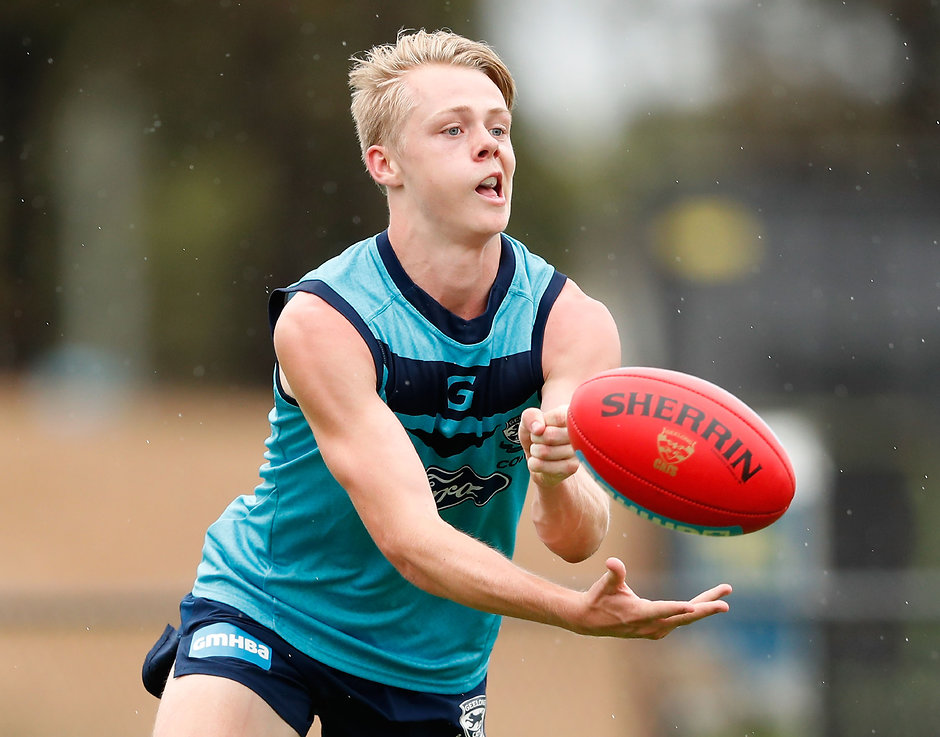 It will be a family affair in the Cats second VFL practice match with three members of the Guthrie family selected to play.
Cam, Zach and VFL listed Josh will all run out in the blue and white hoops for the first time ever. Cam, who injured his calf in the JLT1 clash, and Zach who missed the final JLT clash with knee soreness will join Steven Motlop as the Cats only senior and rookie listed players.
Essendon on the other hand will field a very strong team including Heath Hocking, Cale Hooker and Aaron Francis.
The clash will take place on Friday night at Simonds Stadium with the action kicking off at 6.30pm. Entry is free.
Cats squad
29 GUTHRIE, Cameron
32 MOTLOP, Steven
39 GUTHRIE, Zach
50 CAPIRON, Daniel
51 TSITAS, James
52 HICKEY, Alex
55 CLOSE, Simon
56 REID, Ben
59 WEBB, Luke
60 BLOOD, Jack
61 THOMPSON, Marcus
62 FLOYD, Campbell
63 DOBSON, Sam
64 ATKINS, Tom
65 GUTHRIE, Josh
66 EDWARDS, Jake
67 CROSS, Jye
68 INGLIS, Matt
69 SEXTON, Will
70 REES, Brenton
71 HAINTZ, Brant
73 DAVIS, Luke
74 GOW, James
75 DOWLING, Pat
77 BERRY, Jack
78 SPITERI, Leigh
79 McCARTNEY, Lockey
Essendon squad
1 Aaron HEPPELL
2 Tom BELLCHAMBERS
3 Nick HIND
4 Nash HOLMES
6 Alex BOYSE
10 Aaron FRANCIS
15 Josh GREEN
18 Kieran STRACHAN
19 Kobe MUTCH
20 Jackson MERRETT
22 James FERRY
23 Nick O'BRIEN
24 Craig BIRD
26 Cale HOOKER
28 Ben DOBSON
29 Michael LUXFORD
34 Jake LONG
36 Michael HARTLEY
37 Dylan CLARKE
38 Sam DRAPER
39 Heath HOCKING
40 Ben HOWLETT
41 Ben McNIECE
43 Daniel YOUNAN
45 Conor McKENNA
47 Ozgur UYSAL
49 Matt DEA