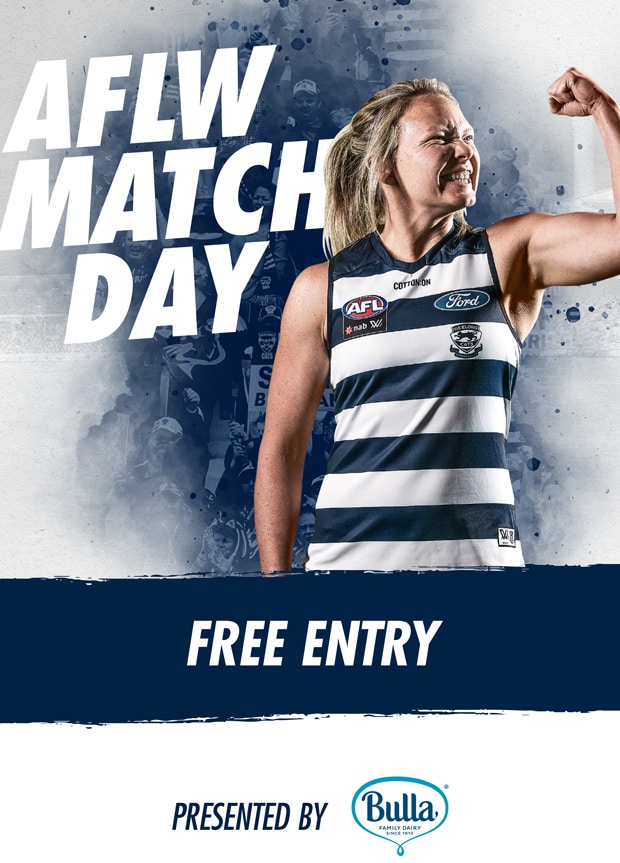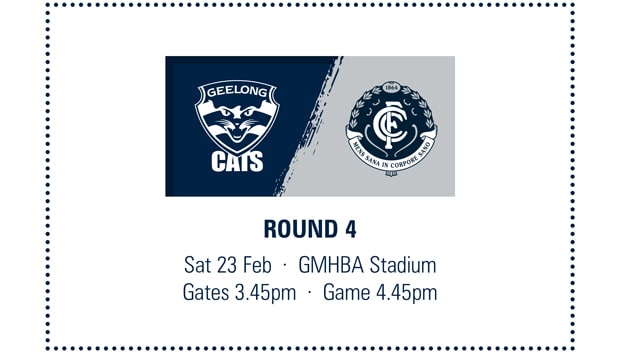 GMHBA Stadium will come to life on Saturday for the Cats second AFLW game!
The Cats will take on Carlton in Round 4 of the 2019 NAB AFLW Season.
Entry is completely FREE and there is so much happening before and during the game!
ACTIVITIES BEFORE THE GAME
Families and supporters can take advantage of the FREE activities and giveaways taking place.
Click here for a wayfinding map.
Don't miss the Level 1 – Charles Brownlow Stand Concourse activation zone! This space has plenty of activities for the kids, plus Bulla Ice Cream giveaways. Click here to view a wayfinding map.
More information to be announced.
The Geelong Social Club will be open to the public from 3.45pm until the final siren. Bar and feast food facilities available.
The dress code within the Geelong Social Club at GMHBA Stadium is smart casual (No ripped jeans. Males, no singlets - guernseys permitted).
AFLW fans will get the opportunity to say hello to Clawdia and Half Cat before the game!
One lucky adult at 1/4 time will win a $250 Shell fuel voucher, thanks to Viva Energy.
Check out NAB AFLW Auskick at half-time, plus NAB Kick for Cash!
If you see anti-social behaviour at the game, please report it to the text line on 0488 252 000.
Our club is committed to ensuring supporters, Members and families from all clubs enjoy their experience at Geelong Cats Home Games at GMHBA Stadium and beyond.
All thanks to McDonalds, kids and families get their time to shine on GMHBA Stadium oval with Macca's Kick-to-Kick after the game!

REMEMBER - Entry to All AFLW Games is FREE.
On game day, all lower seating areas in all stand will be open to the public, with additional areas opening once capacity requires. Therefore, you will be able to enter via all gates.
Cats Cheersquad: Bay A17 (Players Stand)
Carlton Cheersquad: Bay A44 (Ablett Terrace)
Click here for a wayfinding map of the GMHBA Stadium
Geelong is approximately one hour from Melbourne's Southern Cross Station, with the Geelong Railway Station situated 1.8 kilometres to the north of GMHBA Stadium and South Geelong Station located 450 metres to the east (five-minute walk to GMHBA Stadium).
For all timetables and live updates visit the V/Line or Public Transport Victoria websites.
For those driving to the game, there is limited public parking available within the GMHBA Stadium Precinct on event days at a cost of $10 (For Cats Members) or $15 (For the General Public).
Entry into the GMHBA Stadium Precinct is via a number of points:
Kilgour Street – Entrance A
Park Crescent – Entrance C
The city end of Moorabool Street – Entrance E which is utilised for Accessible Parking
There is paid and unpaid street parking located in the surrounding area, however, please be mindful of Council parking restrictions. Some suggested alternative car parks near GMHBA Stadium are:
- Barwon Valley Park car park
- South Geelong Railway Station

For information on accessible parking and disabled access, please click here.
A drop-off zone is available near the A2 carpark via Kilgour St, however, on AFL match day this is a very busy area for pedestrians.
To assist with public safety and access to the ground, Moorabool Street (from Fyans Street to Kilgour Street) will be closed to all traffic 1.5 hours pre-AFLW game.
A single lane Moorabool Street will be open to allow traffic to run north to south 15 minutes after the start of the first quarter and will remain in place until the start of the last quarter.
The full road closure will then resume and will remain for up to 1.5 hours post-AFLW game to allow patrons to exit GMHBA Stadium safely.

The temporary changes in traffic conditions apply to the following locations:
- Moorabool Street between Kilgour Street and Fyans Street
- Access to: Strong, Lonsdale, Verner, Foster and Balliang Streets will be available via Yarra Street, during the temporary road closures. Please expect delays.
- Access to Hopkins Street and Park Crescent for residents will be available via Fyans Street.
Access for Emergency Services will be maintained at all times.

Changed traffic conditions inside the GMHBA Stadium Precinct will take effect pre-game. The internal road between A2 drop-off zone and A3 (Premiership Stand) carpark will be closed to all traffic pre-game. This internal road will re-open at ¼ time break.
All corporate guests parking in A3 will be required to enter via Entrance B.
BUSES, TAXIS & OTHER TRANSPORT
For other information on buses, taxis and other travel information, please click here.

The main public bars located around the ground the Jack Rabbit Bar (located on Level 1 of the Charles Brownlow Stand) and Hoops Bar (Located in the Players Stand), click here to view a map.
An ATM can be found at Gate 13, Charles Brownlow Stand (wall mounted) on game day.
Click here for a wayfinding map of the GMHBA Stadium
To view disabled access information, click here.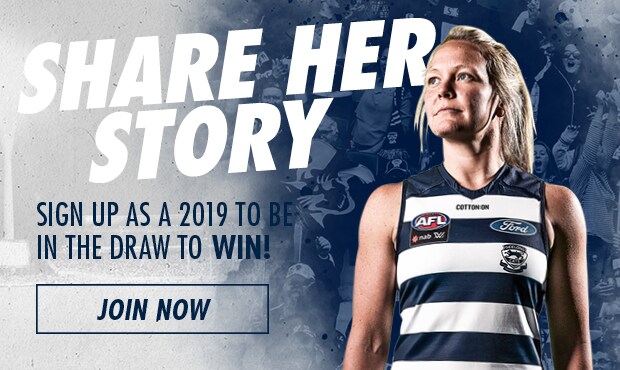 Our friendly Membership team can be found at:
Gate 13 (Bob Davis): For Membership enquiries and ticket collection from 9am until the end of the first quarter.

Click here for a wayfinding map of the GMHBA Stadium

MEMBERSHIP CODE OF CONDUCT
Our club is committed to ensuring supporters, families and members from all clubs enjoy their experience at Cats Home Games at GMHBA Stadium and beyond. Our Membership Guidelines can be found here.

Our flagship store, Cats Shop has the biggest range of team merchandise to get you AFLW ready!
Enter via ground floor or Level 1 of the Charles Brownlow Stand.
Cats Shop can be found in the following locations on game day:
Cats Shop: Charles Brownlow Stand