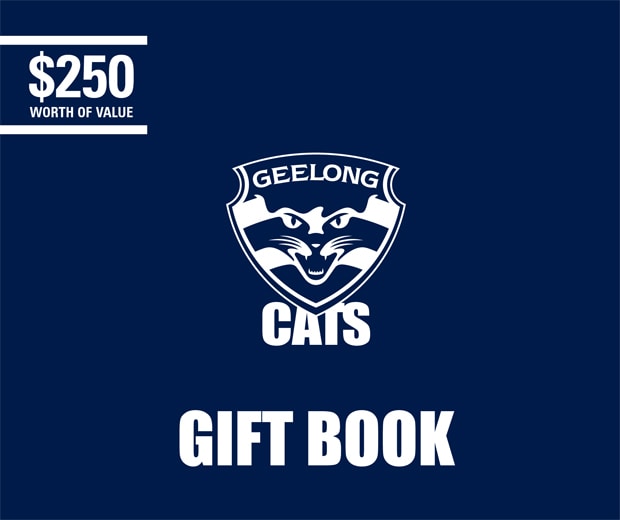 The Cats are offering in 2017 a fantastic raffle opportunity to its Members. For $100, Members can enter the draw to win the following money-can't-buy exclusive experiences:
The Golden Ticket
Tickets to all the major Club events in 2018, which includes a VIP placement at the Carji Greeves Medal Night with a night's accommodation in Crown.
You & your friends in the 2018 Team Photo
Receive a place in the 2018 Team Photo for you and three friends.
Game day Mascot
The opportunity for the winner to be the Run-On Mascot on a Cats Match Day in 2018.
As a Club, we are always astounded by the support our loyal Members display every year. As a thank you for supporting this fundraiser, every entry will receive a Cats Gift Book which contains $250 worth of value, which also includes 2 vouchers to the Cats Shop so you can kit yourself out in our new COAR range.
The Cats Gift Book also contains these fantastic vouchers worth $250.00!

2 x Presto Two Months of Unlimited TV and Movie Streaming
2 x Snap Fitness 14 day Gym Pass
2 x $20 Uber Ride
1 x Nando's Regular Side
1 x Nando's Regular Drink
5 x Magazine
4 x Newspaper
2 x Meat Pie
2 x Sausage Roll
4 x Donut
4 x Coffee or Water
4 x Chocolate
1 x Magnum Ice Cream
2 x Chupa Chup
2 x Go Natural Bar