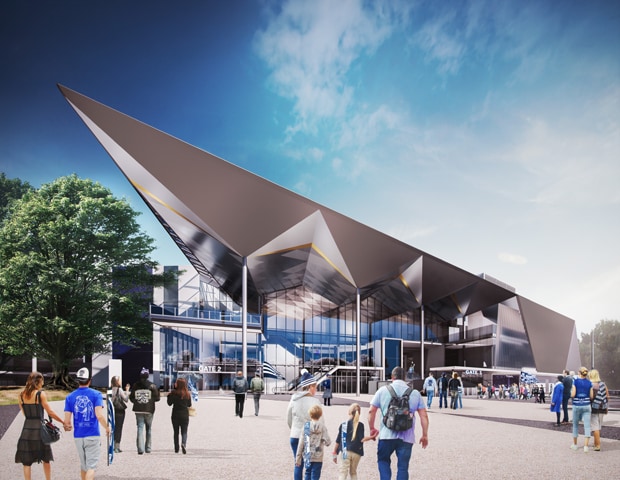 The past decade has been one of the great eras in the long and proud history of the Geelong Football Club.
Our three recent premierships have cemented the mighty Cats as a benchmark club in our nation's most popular sporting competition. But now is the time to focus on the future. Now is the time to galvanise our entire club in the pursuit of more triumphs.Achieving success in the future will only be possible with support from people like you.
With your support, we will continue to overcome the AFL's equalisation system, which rewards the clubs at the bottom of the ladder with the best draft picks and the easiest fixtures.
With your support, we will have the financial firepower to build the best football facilities in the competition, including a second training base a Deakin University. This will enable us to remain a destination club for players exercising their free agency rights.
With your support, we will boast a stadium that has spectator and community facilities that are the equal of any in the nation. With you support, we will be debt free and our future, as the beating heart of the Greater Geelong region, will be secure.
In contributing to our bold vision, you will help ensure we achieve our goals. And, along with our coaches, players and members, you will help leave a legacy for future generations to enjoy.
Features include:
Additional 6,500 seats taking stadium capacity to 36,000
Sit-down function room – the largest in Geelong
New coaches box and media facilities
A 'Fan Portal' Space
Tripling the size of the football department area
Cafe, merchandise and membership facilities